Choosing the right hypnotherapist for you
If you are reading this article then chances are that you have a problem which you haven't been able to sort yourself, and now you are looking further afield for a solution to that problem.
Perhaps you need help with regaining control: maybe reducing weight or alcohol intake; or perhaps there is something like a fear or phobia which is preventing you from leading a normal life. Others will be looking for ways to improve an aspect of themselves such as increased confidence or reduced stress, or maybe they want to stop an unwanted habit such as nail biting.
Whatever the reason, if you have decided to try hypnotherapy as a solution to your problems, then you will be investing your time and your money so choose carefully.
A quick Google search will show therapists in your area; you can then narrow down your search by looking for their specialisms.
Have a good look at their website and/or Facebook pages. Look for information about how they work and when they work. You may also find information about their price structure but be aware that not all therapists post this on their site. You may find that the therapist offers courses or packages at different price levels too. Some therapists work from home, others work in a clinic or as part of a larger cohort of therapists.
Should price be your main concern? Will you get better service if you pay a lot, or is it better to find someone who will do it cheaply? Price should not be your main concern. It is far more important that the therapist has relevant qualifications, up to date training and insurance and that they can build rapport with you.
Phone to book an initial consultation at their workplace – this should be clean, comfortable and welcoming. The initial consultation is usually free and it is the opportunity to ask questions, share information etc. You should be able to examine certificates, insurance and paperwork at this point.
If you don't feel comfortable then look elsewhere – but be aware that it is a two way process and the therapist may decide that you would be better served with a different therapist or therapy.
You will be asked to complete information such as contact details, medical information, areas of concern etc and may also be required to sign a Terms and Conditions document. The latter will clearly set out guidelines re missed appointments etc
Remember: The therapist is not there to be your new best friend! Please don't take advantage by ringing or texting late at night or expecting them to spend 30 minutes on the phone giving you free advice. Your therapist is a professional who has invested heavily in their training, premises, insurance etc.
Treat them as a professional; expect a professional service.
If you are not happy with the service provided then discuss it with the therapist; if you are happy with the therapist then please tell someone who you believe would also benefit from their services.
Share this article with a friend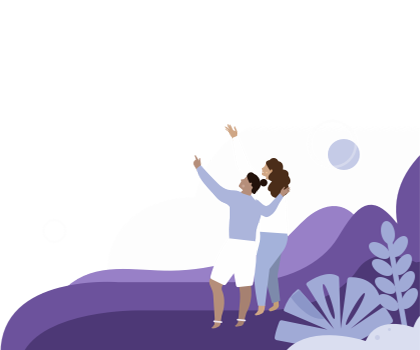 Find the right hypnotherapist for you