Choosing a hypnotherapist
If you haven't seen a hypnotherapist before, then it's worth taking some time to do your homework and find someone who is suitably qualified and experienced to help you. Asking friends or family for a recommendation is a good starting point as they will have first-hand experience, but if you don't have any recommendations to contact, then the next step for most people is to search on the internet. 
Here are 8 questions to ask when contacting a hypnotherapist for the first time:
What happens during a hypnotherapy session?
Do you have any experience working with this problem?
How many sessions will I need?
What qualifications or training do you have?
Are you a member of a professional hypnotherapy organisation?
Do you have insurance?
Do you receive regular supervision?
How much will it cost?
Ask questions
Asking questions when contacting a hypnotherapist is important as it enables you to get a better idea of who they are and how they work. To give yourself the best chance of success, you need to feel comfortable with the therapist and able to talk to them. They should be open, trustworthy and you should feel at ease. It is also important to remember that hypnotherapy is very much a two-way process in which your participation and motivation are essential. Hypnotherapy isn't something that is done to you, it is done with you.
If you haven't experienced hypnosis before or if you have any questions about hypnotherapy, these are usually covered in your first session. However, if you have any concerns or questions about hypnotherapy, any potential therapist should also be happy to briefly answer your questions either on the phone or via email.
Training and qualifications
At present in the UK, there are no statutory training requirements for hypnotherapists. This means that there is a wide variety of training courses available, from online or distance learning courses to comprehensive taught programmes which include a combination of coursework and practical training along with supervision and formal assessment. Most of the larger professional hypnotherapy organisations require their members to have undertaken a course that includes a specified number of taught hours along with a combination of both theory and practical training and many of the established training organisations run diploma courses which satisfies the training requirements of the professional organisations. Titles for professional diplomas can include Diploma in Hypnotherapy, Diploma in Clinical Hypnosis, Diploma in Clinical Hypnotherapy and Diploma in Therapeutic Hypnosis.
Supervision
Supervision is considered to be vital in hypnotherapy, counselling and psychotherapy along with several other professions. Supervision involves a hypnotherapist meeting with their supervisor, who is also an experienced therapist, regularly to review their work with clients, along with their professional and personal development. Supervision is important for all hypnotherapists regardless of their level of experience and most professional bodies in the UK require their members to have a regular supervision arrangement in place.
Supervision is a valuable 'checking in' process, helping therapists to stay grounded, maintain professional and personal boundaries, avoid 'burnout' and provide safe, ethical and competent therapy for their clients. During a supervision session, a therapist will reflect on their own feelings, thoughts, behaviour and professional approach as well as discussing cases where the presenting issues may be complex, to provide the best possible therapy.
Number of sessions required

Whilst it's not always possible to give an exact figure in terms of the number of sessions that may be required, a hypnotherapist should be able to give you a rough idea based on their training and experience of working with similar problems. People respond differently to hypnotherapy and so progress is monitored at each session to ensure that the therapy remains focused on what you want to achieve.
Share this article with a friend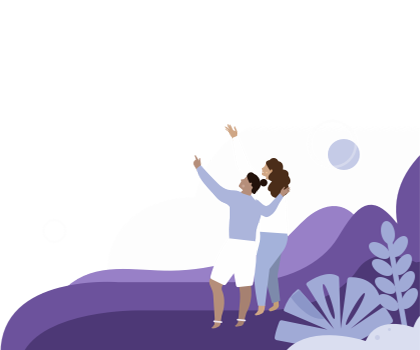 Find the right hypnotherapist for you