Addictions
Addiction to porn
The Oxford dictionary definition of pornography is: 'printed or visual material containing the explicit description or display of sexual organs or activity, intended to stimulate sexual excitement'. Changes in technology mean that much pornography is now viewed on portable devices. Inevitably exposure to porn occurs at a younger age, often before puberty and sometimes at junior school age.
Porn doesn't reflect real relationships or real people. Both male and female models are likely to be tanned and toned. Women may have had cosmetic surgery such as breast augmentation or the surgical 'tidying up' of their genitalia, creating a distorted perception of the female form. The activity often involves aggressive or abusive behaviour (frequently directed towards or inflicted on women). The sexual practices viewed online often diverge from those the individual might participate in with their real-life partner. Predictability, the use of porn is often cited in divorce proceedings.
Whilst the ease with which youngsters can access porn is concerning, there are detrimental effects on adults too. In common with online gambling, a porn habit is often a secret activity. It is easy to watch at home, at work, in the pub or the gym; anywhere in fact, and at any time. This 24/7 access can lead to compulsive viewing by some individuals who go on to develop an addiction.
A growing dependency on porn can negatively impact on an existing relationship and the likelihood of establishing or sustaining a new relationship. This can be due to one individual's preoccupation with watching porn and secretive self-pleasuring. A consequence of this is often their emotional and physical withdrawal. Additionally, a long-term partner may feel abandoned or unattractive.
These destructive patterns will often lead to feelings of guilt, shame and remorse on the part of the 'addict', much as with other types of dependency. A way to manage these uncomfortable feelings is to 'self-medicate' with a mood altering behaviour or substance. Frequently this means returning to the internet for another endorphin 'rush' and release through masturbation.
The chemical reaction to porn can be compared with drug use or compulsive gambling and it is therefore difficult for a porn addict to stop their habit with willpower alone. As with gambling addiction (where the thrill comes from the body's chemical response to the activity), there are two therapeutic approaches that can be helpful. These are to introduce ways to calm the excitement and reduce the excitability and/or to seek the excitement through a healthier pursuit, such as sport. Hypnotherapy is especially effective in managing mood and many hypnotherapists will teach their client self-hypnosis techniques or provide hypnotherapy recordings.
Share this article with a friend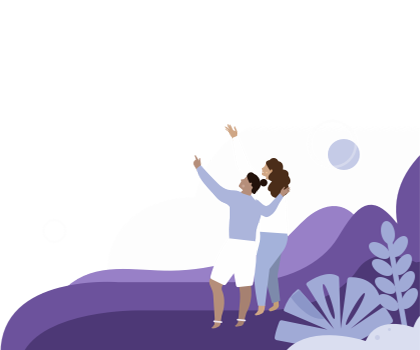 Find a hypnotherapist dealing with Addictions