Relaxation
5 advantages of online hypnotherapy
Many people who seek hypnotherapy understandably feel a little nervous about it. Clients often feel worried or self-conscious about seeking support. Added to this mix is the natural trepidation about undergoing hypnosis. Having seen Derren Brown or Paul McKenna, clients sometimes worry that the hypnotherapist will have some sort of power over them, or that they will reveal a deep secret. But, this is stage hypnosis. Professional hypnotherapy is a very different process, whether it takes place face to face or online over a platform like Zoom.
If you are considering hypnotherapy, you may be looking for the right hypnotherapist for you. You may also be considering whether you should have face to face or online sessions. For many clients, online hypnotherapy offers many benefits which they may not have considered.
1. Online hypnotherapy is practical and straightforward
If you book in to see a therapist face to face, you have to take into account a number of practical considerations.
How will you get to the therapy room?
Is there parking nearby?
Is there a toilet you can use?
Will there be stairs or a waiting room?
What are the Covid guidelines?
Will you need to wear a mask?
All of these issues may be simple to navigate, but they may not, and you may decide that it is just more convenient to see a therapist virtually, where all you need to think about is clicking a link on your computer or tablet to start the session. 
Before your session, your therapist will run through what you need to have in place for the session (such as a good broadband connection) as well as how it will all work so that you can feel confident about the process. 
2. You can be very comfortable and relaxed in your own home
When working with clients, I want them to be relaxed and comfortable during a hypnotherapy session so that they get the most benefit. Many people feel most relaxed and comfortable in their own environment.
I often find that clients want to sit in a chair to start with (for the talking part of their session) before moving to lie down on a bed or couch for the hypnotherapy part of the session. They can then choose to get themselves really cosy with pillows and blankets so they can really enjoy this part of the session. 
3. You can see a therapist from anywhere in the world
Choosing an online hypnotherapist really gives you access to a wide range of very different therapists, so that you can choose the person you feel most comfortable with. You don't need to live in the same part of the country or even the same country! Since the pandemic, I have found I have worked with people from all over the UK, as well as some from further afield.
It's really important to feel a good rapport with your therapist, so take some time to find the person who is right for you.
I run a free monthly relaxation session on Zoom so many clients have already seen me virtually before we meet for a session because they have attended this. This helps them feel more confident and more relaxed before we begin.
4. You can save money
Some therapists, like myself, offer a discount for online sessions as the overheads are less than seeing people in practice rooms that have to be rented. Even without this consideration, you save money (and time) on travelling and parking. 
5. Online hypnotherapy works just as well!
Finally, some people doubt that online hypnotherapy is as effective as face to face sessions. This is not true! I have worked with clients for phobias, anxiety and more very successfully online. Some clients have experienced face to face and online sessions with me and tell me that they prefer the online ones.
Professional bodies such as the National Council for Hypnotherapy and insurance companies recognise this, and online hypnotherapy is now an established practice. It has become much more prevalent during the pandemic but it is definitely here to stay. It is not a second-best option but a choice that a client can now make for themselves. 
---
Whether you decide to commit to face to face or online hypnotherapy, you can be confident that either way, you will receive a professional, valuable and effective service.
Share this article with a friend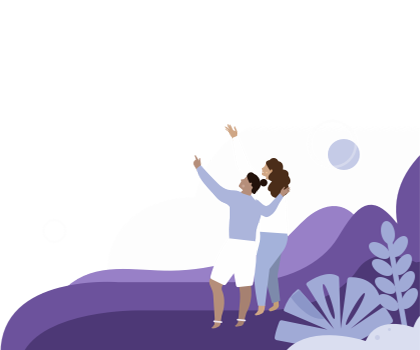 Find a hypnotherapist dealing with Relaxation