Lynne Chiswick MSc, BSc, PGCE, D.Hyp, BSCH (Assoc)
Eastbourne, East Sussex, BN23
01323 479032
01323 479032
07882 290729
07882 290729
Eastbourne, East Sussex, BN23
About me
Hello, my name is Lynne, I am an experienced and professionally qualified clinical hypnotherapist based in Eastbourne.

I offer a highly personalised, confidential service to help you overcome a range of problems that may be causing you difficulty, inconvenience, anxiety or stopping you from doing something you want or need to do. I would be delighted to help you with any of these issues using clinical hypnotherapy.

I am particularly interested in weight loss and helping people to stop smoking as well as helping people overcome fears and phobias, anxieties and breaking habits.

I believe strongly in the power and effectiveness of clinical hypnotherapy in helping people overcome problems, think more positively and make the most of their abilities. I use a combination of behavioural and cognitive approaches to help treat a variety of conditions. I can teach you deep relaxation techniques and self-hypnosis to provide you with invaluable lifelong tools to help you cope with future challenges.
Hypnotherapy is one of the oldest, most natural and safest of the complementary therapies, and can help you change the way you think and feel about things that may be causing you problems. Hypnotherapy can help you become so deeply relaxed that your mind is much more receptive to positive suggestions to allow you to change something that is affecting your life. .
My practice is based in Eastbourne in Sovereign Harbour North and within easy reach of many places in East Sussex. I offer hypnotherapy to people living in Hastings, St Leonards, Lewes, Seaford, Newhaven, Hailsham, Bexhill and Brighton in West Sussex.

If you are looking for an experienced hypnotherapist, please get in touch.
Training, qualifications & experience
I am registered with the British Society of Clinical Hypnosis (BSCH) and I adhere to their Code of Ethics. I am also a member of the General Hypnotherapy Register and the Hypnotherapy Directory.

Having trained at the London College of Clinical Hypnosis, I obtained a diploma in clinical hypnotherapy accredited by The British Medical Hypnotherapy Examinations Board. Previously, I worked in adult guidance and further and higher education. I obtained a Master of Science which included research into the psychology of adult learning and motivation.

I have undertaken additional courses in hypnotherapy including stress management, nutrition, weight loss and clinical weight control, hypertension, pain management and NLP (Neuro-Linguistic Programming). I am also a licensed practitioner for The Hypno-Band © revolutionary new weight loss system.
Member organisations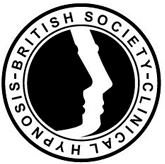 British Society of Clinical Hypnosis
The British Society of Clinical Hypnosis (BSCH) is a national professional body whose aim is to promote and assure high standards in the practice of hypnotherapy.

There are various types of membership of BSCH, including associate members, full members, diplomats and fellows.

Registration demands good quality training, ethical practice and adherence to a code of conduct.
Areas of hypnotherapy I deal with
If you have been diagnosed or suspect you may have one of the medical conditions starred above, you should consult your GP for advice, diagnosis and treatment and always inform your health professional before starting any alternative or additional therapies or treatments.
Other areas of hypnotherapy I deal with
hypertension / high blood pressure
compulsions
self-confidence and self-esteem
presentation skills
social skills
digestive disorders including IBS
dental fears and phobias
driving test nerves
interview nerves
nail biting
negative thinking
overcoming personal obstacles
ME
Fees
Treatment sessions lasting for approximately 60 minutes cost £50


Treatment sessions lasting for 90 minutes cost £75 (excl stopping smoking)


For Stopping Smoking, the fee is £95 for a 90 minute treatment session.

Weight Control fees

I offer five different hypnotherapy treatments to help you lose weight. All treatments begin by considering your current eating and exercise habits to help me tailor the hypnotherapy programme to your specific needs. All options below include my Weight Control booklet and CD, and you will be taught how to do self hypnosis.

A) The One Session Treatment for those with less than a stone to lose. In this session you will be helped to develop the willpower you need to enjoy healthier eating, drinking and exercise habits. The session lasts for approximately 90 minutes and costs £65.

B) The Two Session Treatment Suitable for those with one or two stone to lose and who have a good knowledge of their nutritional requirements to achieve weight loss but who prefer to focus on changing their thoughts about eating and boosting their will-power and self-control. Each session lasts 1 hour and costs £45. (£90 for 2 sessions).

C) The Three Session Treatment especially suitable for those with two or more stone to lose and who wish to also have nutritional advice. In this programme you will be helped to develop the willpower you need to enjoy healthier eating, drinking and exercise habits, stop cravings and develop a positive body image. Each session lasts for 1 hour and costs £45 per session. (£135 for 3 sessions).

D) Ongoing Support for Weight Loss Some clients may prefer to have ongoing support during their weight loss programme especially if they have a lot of weight to lose. In the first month, there are 2 hypnotherapy sessions which include an initial consultation to identify needs, provision of nutritional advice and hypnotherapy to enhance willpower, self-control and motivation. This is followed by monthly hypnotherapy sessions providing ongoing support and reinforcement to further support your commitment to getting to your target weight. Each session lasts for 60 minutes hour and costs £45.
Further information
FREQUENTLY ASKED QUESTIONS
What happens during a hypnotherapy session? We will start by discussing the problem you are experiencing. I will then suggest the kind of treatment I would recommend. Depending on the problem, you may need just one session or several. Many conditions can be treated in just one or two sessions. I will also explain how hypnotherapy works and answer any questions that you may wish to ask about the treatment.
How does hypnotherapy work?  We may not realise it but we all experience hypnosis regularly and naturally. For example, just before you fall asleep at night or as you awaken the following morning, you may feel drowsy and relaxed. You may also spend some time each day drifting off into a daydream. Hypnosis is a state of deep relaxation and altered awareness.
During your treatment, you will feel very relaxed, both physically and mentally, and this makes your subconscious mind open to positive suggestions to help you to take back control and make changes to overcome problems that are affecting your life. A session of hypnotherapy should leave you feeling calm, with a sense of well being and the ability to meet the challenges of daily life with confidence and inner strength. In hypnosis, it is possible to consider new perspectives and discover inner strengths to help achieve your goals, overcome fears and make positive changes in your habits or patterns of thought.
Will I go to sleep or lose control? Hypnosis is not sleep. It does not involve losing consciousness. You are in control and aware of what is going on. Hypnotherapy cannot make you do anything against your will.