Doug Osborne 17yrs experience Putney Southfields Wandsworth Wimbledon
About me
Doug is a friendly, and warm, highly experienced EMDR practitioner, clinical hypnotherapist and psychotherapist. He has worked in secondary care within the both the NHS and Private Healthcare. He uses EMDR, hypnotherapy and attachment (AF) EMDR for fast, long lasting and favourable results for Adults and Children (7-18 years).

Doug Specialises in anxiety conditions and panic attacks, addiction work and trauma related symptoms (anxiety, depression, panic attacks, phobias)

Doug has treated everything from Anxieties to Blood Pressure Phobia to Low Self Esteem created by bullying to Better Presentation and Meeting Presence.

City Clinical Hypnosis is a busy west London practice with a solid reputation for EMDR, Clinical Hypnosis, behavioral therapy, psychotherapy and coaching. The practice has been in operation for seventeen years and has a steady stream of referrals.

Doug Osborne lectured in Counselling Psychology at Roehampton University and was a consultant clinical psychotherapist to many county fire services. He is a member of British Society of Clinical Hypnosis, the General Hypnotherapy Register, the British Association of Counselling and Psychotherapy and a member of the EMDR Association UK. He has also worked in private healthcare for the Priory Group.

Here's some success stories

Flying phobia: http://www.cityclinicalhypnosis.com/sophie-fear-of-flying

Bulimia: http://www.cityclinicalhypnosis.com/natalie-bulimia

Depression: http://www.cityclinicalhypnosis.com/n-g-depression

Presentation & Public Speaking: http://www.cityclinicalhypnosis.com/presentation-skills-success-stories/marian-stage-fright

Panic Attacks: http://www.cityclinicalhypnosis.com/panic-attack-success-stories/duncan-panic-attacks

Male Sexual Problems: http://www.cityclinicalhypnosis.com/guy-sexual-issues

Obsessive Thoughts and/or Behaviour: http://www.cityclinicalhypnosis.com/trisha-obsessive-compulsive-disorder

Clinic appointment times 9m-8pm weekdays
All major credit and debit cards accepted

Click through for a video:
Training, qualifications & experience
Experience
17 Years Clinical Practice
Psychotherapeutic Clinical Practice at Roehampton Priory, London

Clinical & Psychological Consultant to the following County Fire Services: Hampshire, Surrey, East & West Sussex, Cornwall, Dorset, Somerset, Wiltshire, North Wales, Essex and Kent.

Works in alliance with GP Surgery in SW15


Qualifications

EMDR and Attachment EMDR fully trained therapist EMDR Association of Europe
Practitioner Diploma in The Psychotherapeutic Strategies and Creative Interventions of Milton H Erickson 2011 (Steven Brooks)
MA Intergrative Counselling & Psychotherapy Roehampton Institute London 2010
Clinical Practitioner Diploma (1 Year) London College of Clinical Hypnosis 2006
Clinical Diploma (1 Year) London College of Clinical Hypnosis 2005
Certificate in clinical hypnosis London College of Clinical Hypnosis 2004

Business Coach for leading London consultancy - 9 years.


Member organisations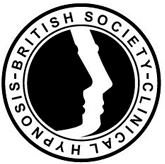 British Society of Clinical Hypnosis
The British Society of Clinical Hypnosis (BSCH) is a national professional body whose aim is to promote and assure high standards in the practice of hypnotherapy.

There are various types of membership of BSCH, including associate members, full members, diplomats and fellows.

Registration demands good quality training, ethical practice and adherence to a code of conduct.
Areas of hypnotherapy I deal with
Information about health conditions (*)

Hypnotherapy can enhance the well-being of individuals diagnosed with serious medical conditions, but should not take the place of medical treatment and advice. If you have been diagnosed with - or suspect you may have - any of these conditions, please speak to your doctor before starting hypnotherapy.
Other areas of hypnotherapy I deal with
What can be treated with clinical hypnotherapy?

Hypnosis has been present within our civilisations for many thousands of years and the arrival of modern medicine and physiology has given us a framework for understanding this incredibly powerful technique. It is a less well known fact that early pioneer psychologist Sigmund Freud began his career as a practitioner of hypnosis.

Clinical hypnosis is now accepted by many medical and psychology professionals as an excellent intervention with tangible results.

Hypnotherapy gets your unconscious mind – which controls everything from a blink to your healing processes – to switch on and off various functions.

So you ask – what can be treated with clinical hypnotherapy?

If you think about it like being able to access all the 'stuff' that we do unconsciously this reveals the answer to your question.

Anything that your unconscious has control over hypnotherapy can influence
Therapies offered
Cognitive hypnotherapy
Ericksonian hypnosis
Hypno-psychotherapy
Hypnoanalysis/Analytical hypnotherapy
Solution focused hypnotherapy
Suggestion hypnotherapy
Time Line Therapy™
Fees
Additional information
£125.00 for 55 minutes
£275.00 smoking cessation 120 minutes

I practice in central Putney  SW15.
What exactly happens in a session?
Each individual is unique and therefore every session requires a unique approach.

I spend a large part of our first session together compiling a detailed case history - this is completely confidential. From this I tailor an individual approach to the issue and deliver the therapy based on our negotiated goals for each session, modifying the therapy according to our progress.

I will often recommend we diary three sessions to begin a phase of treatment and review at the end of session three. In many cases it is likely that your symptom will begin to shift quite quickly – this is the nature of clinical hypnosis. A part of this is driven by commitment to the sessions.


Availability
from 8am Monday to Thursday weekdays, last appointment is 7pm
Further information
How Does Hypnotherapy Work?

Sometimes I say being a Clinical Hypnotherapist is a bit like being a computer programmer with people – we agree which programmes need a tweek and then when the moment is right I lead you to a place where you can begin making those changes.

Trance is a natural state we experience every day - during daydreaming, reading a good book, even driving. Clinical hypnotherapy uses these natural trance states to work on your goals and symptoms.
The conscious mind, the part that does the thinking and rationalising, that goes to sleep and wakes up, perceives it has control and 'runs the show'. It does to a degree, but the bulk of our process is unconscious – around ninety percent!


A bit like our iceberg here – think of the conscious mind as the tip, the unconscious hidden away under the water.
Just for a second think how many automatic physical functions are going on right now; your heartbeat, your breathing, your digestion.
If you had to 'think' these functions you wouldn't have any capacity left to read this article. In the same way certain emotional and psychological processes are put on 'auto' too....this is done through repetitive action, experience and then they are learnt – even if they don't help us...driving is a positive example of this, smoking a negative one.
Think about your first driving lesson? Change gear, mirror, clutch, brake, speed check and so on. Six months later it is all on automatic.
Accessing the unconscious mind – especially around emotional and mental stuff – can be tricky. We all have a unique set of filters on how we see the world.
This requires a practitioner with skill, practice and an open mind. In order to safely engage a patient each practitioner has studied and practiced for three years and developed safe and specific tools for the myriad of styles they are presented with.
It's worth mentioning here that it is a real skill to be able to lead people towards what they want, so it is a bit of a myth that you can lose control in a hypnosis session and end up doing stuff you wouldn't normally do. Clinical hypnosis has nothing to do with stage hypnosis.
By this stage we will have worked hard to hone your needs into specific goals. These are delivered to your unconscious in a manner suited to your personality style. Some of us like to be told, some of us like stories, some of us like questions – and to create our own solutions, some of us like imagery and some of us like metaphor.
We are all different.

Unique tailored delivery during trance allows your unconscious to re-programme really fast. You can begin to learn new patterns that will enhance your personal impact or shift something that has been really bothering you. This new programming begins new behaviours that serve you in your journey toward being more effective, feeling altogether healthier and enjoying life once again.