Manchester M25 & Heywood OL10
About me
Are you concerned about how Covid-19 may affect you as a smoker? Are you eager to quit but worried how you'll cope with day to day stress without cigarettes?
Let me reassure you, after successful hypnotherapy life is craving-free, will-power free and anxiety-free - and, yes, your hands will feel perfectly at ease without holding a cigarette! It simply feels completely natural not to smoke.
I offer you a tranquil oasis in the hectic jungle of life - a safe, non-judgemental space where you can start to breathe more easily, offload the stress and embrace a healthy smoke-free future free from all those fears, cravings and anxieties.
Any smoker who's tried to quit knows how hard it is to resist the compelling power of a craving. The subconscious mind is driven by emotion and the conscious mind by logic - hence the trapped frustration many smokers feel. One part of the mind wants to stop while the other continues to deliver an overwhelming compulsion to smoke.
My unique approach to stopping you smoking can completely neutralise the urge to smoke at a subconscious level - freeing you from ongoing cravings and withdrawal symptoms immediately.
When you try to quit cold turkey or use nicotine replacement products, this only addresses the chemical side of smoking - the psychological and emotional dependency on cigarettes to cope or 'feel better' is still active at a subconscious level.
This is why many ex-smokers who quit in conventional ways still experience strong 'cravings' on a daily basis months and even years after coming through nicotine withdrawal.
A highly important aspect of relapse prevention is hypnotherapy's ability to replace any emotional dependency on smoking with healthier coping strategies. Without this, many stopped smokers remain prone to relapse when future stresses or traumas arise.
My unique approach to smoking cessation is powerfully effective because it can change how you 'feel' about smoking in a way that few other types of therapy can.
Once your subconscious emotional patterns change in relation to smoking, there's nothing left to drive the behaviour. It simply falls away as if it had never existed.
Hypnotic change is rapid, immediate and long lasting. A single one-to-one hypnotherapy session is usually sufficient for most people to be completely free of cravings and withdrawal, no matter how long they've been smoking. Occasionally it may take 2-3 sessions, however this is still very few compared to traditional smoking interventions which can continue for many months.
Many smokers come to me having had hypnotherapy previously that didn't work. My methods are slightly different to the standard approach. I gently free you from the addictive cycle in a single session, so that all the cravings, withdrawal and anxiety symptoms are left behind in my therapy room. Many of my clients can't even recall what it was like to smoke, this after 40 years of lighting up.
Therapeutic hypnosis is 100% safe and free from side effects - it's simply meditation with a specific goal. You will always have full self control to get up and walk away at any time. Most people find hypnosis deeply relaxing and enjoyable. I collaborate with you to deliver exactly what you want from the session, helping you to regain ultimate control over your mind, body, well-being.
I integrate my smoking cessation hypnotherapy with techniques from Solution Focused Therapy, Cognitive Behavioural Therapy and Psychotherapy, depending on your individual needs.
I specialise in smoking cessation as well as treating a full range of wider conditions:
Smoking Cessation, Stress & Anxiety, Children's Issues, Confidence & Self-esteem, Fears & Phobias, Performance Anxiety, Public Speaking, Positive Thinking, Memory & Learning Enhancement, Exam Success, Unwanted Habits, Insomnia, Emotional Issues, Past and Recent Traumas, Irritable Bowel Syndrome, Hypertension, Pain Control, Skin Conditions, Psycho-Sexual Issues, Weight Control, Past Life Regression.
Training, qualifications & experience
In addition to being a certified Marisa Peer Method Practitioner, I hold three Postgraduate Qualifications from the London College of Clinical Hypnosis (LCCH) gained over 4 years' intensive training from 2008, including my Postgraduate Diploma in Cognitive Behavioural Hypnotherapy. The LCCH is one of the most prestigious hypnotherapy training colleges in the UK and Europe.
I am an accredited practitioner on the Central Register of Stop Smoking Therapists and a certified practitioner for the National Centre for Smoking Cessation and Training.
As a Registered Hypnotherapy Practitioner and Member of the British Society of Clinical Hypnosis (BSCH) and the Complementary and Natural Healthcare Council, I am committed to safe, ethical practice in accordance with their respective codes of conduct and ethics.
Member organisations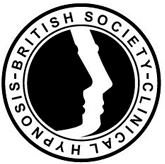 British Society of Clinical Hypnosis
The British Society of Clinical Hypnosis (BSCH) is a national professional body whose aim is to promote and assure high standards in the practice of hypnotherapy.

There are various types of membership of BSCH, including associate members, full members, diplomats and fellows.

Registration demands good quality training, ethical practice and adherence to a code of conduct.
Areas of hypnotherapy I deal with
Other areas of hypnotherapy I deal with
Children's Hypnotherapy, Trauma Resolution, Past Life Regression.
Therapies offered
Cognitive hypnotherapy
Ericksonian hypnosis
Hypno-psychotherapy
Hypnoanalysis/Analytical hypnotherapy
Past life regression
Solution focused hypnotherapy
Suggestion hypnotherapy
Time Line Therapy™
Fees
A single smoking cessation session is £130 and lasts up to 1.5hrs. All other sessions are charged at £70 per session and last for 1 hour.
Skype sessions are also available.
Full payment is required in advance via Paypal or transfer.
Cancellations require a minimum of 24 hours' notice.
Further information
Covid-19
Our therapy rooms in Prestwich and Heywood are very spacious and can easily accommodate social distancing. Contact points are disinfected between clients and hand gel is provided.