Home

>

Susan Watson Fast Change Mind Coach
Susan Watson Fast Change Mind Coach
Edinburgh
EH29
Edinburgh
Midlothian
EH1
About me
I Specialise in working with anxiety, pain, and emotions, however, I also work in fast change methods that impact all areas of our lives. I have found when working with any addictions and other life situations there is always an emotional or anxiety basis. clear that first and changes can happen very quickly. I developed the very effective sell-out "BE YOUR OWN HERO" workshops for both Adults and Kids.
I am an accredited and experienced hypnotherapist, Coach, supervisor & integrated coach practitioner, who will work with you to achieve fast and effective positive change. Based on my client feedback, the majority of my clients require only one session, however, I always say between 1-3 appointments may be required. I also train other practitioners and write and run my own courses and workshops across the UK
I  work what's called 'content free', which means you don't have to talk in a lot of detail about your most personal experiences - if you can feel it, I can work with it.
I have a relaxed and down to earth approach and enjoy the open and honest interaction, my own life experiences have taught me the importance of trust and confidence and every client has this guarantee with me. My ethics, qualifications, and insurance are available for anyone to view on request.
Specialisms

I specialise in working with Anxiety, Pain, and Emotions, supporting you to move on and leave trauma pain behind you. I can support you through the changes you need to make to leave all those negative emotions behind you such as grief, shame, hurt and anger. I will work with you to make positive changes in your life and build your confidence and self-esteem; so that you can move on to the life you wish for.
I also work with a fast pain reduction system that removes any old unnecessary pain quickly and easily. Your mind sends you pain signals to protect you and make you aware something is wrong, at a time when the body has healed the pain signals continue. I can remove those old unwanted pain signals very quickly and comfortably. This technique has had wonderful results with Fibromyalgia, migraines and so much more. This is completed in most cases in a single session.
Further specialist diplomas in:
IBS.
Fibromyalgia.
Quit smoking.
Panic attacks.
Fear of flying.
Weight loss.
Pain reduction.
Trauma.
Inner Journeys.
Regression.
Training, qualifications & experience
I have over 20 years experience supporting others to achieve their full potential. Qualified as a hypnotherapist supervisor, I offer to mentor to newly qualified hypnotherapists. I am a member of the  Scottish Hypnotherapy Foundation.
I offer many services such as Hypnosis, The Balance Procedure, Emotional Freedom Technique (Tapping), NLP, kinetic shift, EMDR, fast pain reduction techniques, inner journeys and many more. I use a mix of around 5 or 6 methods in every session to ensure you get the very best results
I complete ongoing CPD developments each year to ensure I can offer new and exciting methods.
I work in a way that has very effective and fast results, in most cases in a single session a change will have taken place. I have a very relaxed and I work as a team with you to ensure we get the best results together
If you have any questions, why not get in touch; I am here to help you and happy to answer any questions you may have.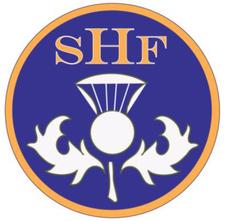 Areas of hypnotherapy I deal with
* If you have been diagnosed or suspect you may have one of the medical conditions starred above, you should consult your GP for advice, diagnosis and treatment and always inform your health professional before starting any alternative or additional therapies or treatments.
Other areas of hypnotherapy I deal with
I also offer services in the following areas
Coaching.
Life coaching.
Therapy fast change work.
Career counselling.
Emotional pain release.
Fast pain release.
Inner journeys.
Kinetic shift.
Clinical hypnotherapy.
Workshops.
Group sessions.
Upcoming events
Fees
The cost of sessions are as follows:
Edinburgh & Kirkliston

For every session, I request a non-refundable deposit of £20.00.
Fee £99
Fees for my Stop Smoking session are £350 any time.
Payment by PayPal, credit card, online banking or cash on the day.
Further information
I have a unique approach and it is very much that we work as a team. My aim is for you to feel very comfortable and relaxed and we will work together to achieve the very best results for you. In most cases, you don't need to tell me anything if you don't wish to. As I work in a way that is with your memories or emotions and feelings... if you can feel it, then we can change it.
If you are on Facebook, you can find my business page which has many instances of honest feedback about my work.
My sessions can take between 1 to 1.5 hrs as I work with multi techniques to ensure that we have fast and effective results for you  - I would expect you to feel a change in a single session.
Available for group talks and corporate health & wellness programmes.
Reviews
Ana Grey-Ghost reviewed Perfect Solutions Hypnosis & Coaching — 5 star
 
"Susan is an extremely knowledgeable therapist and a very kind and genuine person. Her hypnosis recordings are awesome. Definitely recommend!"
Kay French reviewed Perfect Solutions Hypnosis & Coaching — 5 star

"After a year of pain in my arm where I could barely straighten it, Susan took 5 minutes to "banish" the pain. I can honestly say that, although a rather strange experience, I am now pain free and can raise my arm straight up - not even a twinge! I don't think I would have believed it if it hadn't happened to me! So, thank you so much Susan x"
Samantha Jane reviewed Perfect Solutions Hypnosis & Coaching — 5 star

"Susan was amazing, I had huge financial blocks about my business and taking it further, one session with Susan and I was clear on what my next step, I have never been more grateful thanks again, Sam"
Hazel Crombie reviewed Perfect Solutions Hypnosis & Coaching — 5 star

"I had a session with Susan to help my fear of flying. Before I went I couldn't think about king on holiday or even look. After an hour session I was smiling ear to ear excited about booking a holiday. The next morning I went online to book flights! I'm so grateful for the help Susan has given me. Taking away anxiety and sickness and thinking about flying. Thank you"
Louise Park reviewed Perfect Solutions Hypnosis & Coaching — 5 star
"Had my first session with Susan today, and I am amazed at what this talented lady can do. Susan is very warning and friendly and I was put at ease immediately. I was not deterred by the 'strange ways' in which hypnosis is done or how works. More intrigued and now truly amazed. I suffer badly from Fibro and CFS/ME to name a few and have been riddled in pain for years. My pain levels on arrival were 7 and Susan had it down to 2 in a matter of minutes. The relief at the moment is unbelievable. Susan has also provided me with additional sessions I can do at home, which is so relaxing I fall asleep doing them (a deep relaxing/refreshing sleep). This won't be my last session with Susan. Anyone that is thinking about Hypnosis, I say 'Do It', message Susan and make that appointment, you won't regret it."
Rebecca Johnston reviewed Perfect Solutions Hypnosis & Coaching — 5 star
 
"I had a session with Susan which I can only describe as amazing. I have issues with my confidence which is fed by my stress and anxieties. The whole session was focused on taking negative emotions and channeling these into positive experiences. I left the session feeling energetic and an I can do it attitude. Thanks, Susan"
Amanda Lee reviewed Perfect Solutions Hypnosis & Coaching — 5 star

"Susan is a fantastic hypnotherapist, she has a wonderful caring nature and has an amazing ability to make you feel relaxed and instantly lifted. Susan is a joy to be around and her enthusiasm is catching. If you suffer from anxiety, depression or low self-esteem Susan will get instant results. I'm so glad to have met her."
Practical details
| | |
| --- | --- |
| Sign language: | No |
| Other languages: | None |
Availability
Daytime appointments with limited evening and weekends available