Audrey Scott PG Cert, BSc - Summit Hypnotherapy, NLP and Life Coaching
Edinburgh, Lothian, EH3 7DX
075 548 54321
075 548 54321
Edinburgh, Lothian, EH3 7DX
075 548 54321
075 548 54321
About me
I am Audrey and run Summit Life Coaching Ltd with Hypnotherapy and NLP. I'm keen to support your positive change and offer you a free phone consultation. Please phone or email in the first instance.
I am a highly-trained clinical hypnotherapist who complies with the British Society of Clinical Hypnosis's standards and ethics. Holding respected certificates in NLP and life coaching, I draw on these additional 'agent-of change' skills for clients' benefit.
I previously worked as a speech and language therapist (NHS) improving people's communication and behaviour. As mentioned in the testimonial below, I bring a professional approach and assure individual clients a personalised treatment plan.
Which approach?

Hypnotherapy aims to tackle a variety of medical eg anxiety, and social conditions (please see list below) and I also uses generative trance for business/creativity. A positive, well-defined future goal is used as a starting point although analytical techniques including regression are incorporated when needed. The Positive Psychology approach that I favour has been shown to increase levels of mental well-being. Using relaxation and Ericksonian suggestion techniques, hypnosis helps you to access your store of unconscious resourcefulness. I combine hypnosis with techniques from all the main schools of therapeutic approaches to engage your conscious mind (e.g. person-centered counselling, Gestalt, CBT techniques) and NLP activities.  New insights, recognitions and the development of new neural pathways bring about changes to thoughts, feelings and unwanted habits or behaviours.

My introduction to hypnotherapy many years ago was the successful relief of a condition when my GP offered no cure. I continues to use self-hypnosis and visualisation for physical and mental well-being. I am a sports enthusiast.
If you have any questions about hypnotherapy or its suitability for you or your condition, please do not hesitate to get in touch. You can send an email using the contact form (above) or phone 075 548 54321.  Please note that sessions for Hypnotherapy / NLP are usually at Mulberry House Mind & Body Health Centre in the West End of Edinburgh. Sports performance may be done in situ. Life coaching is possible by phone or Skype. Further details are on Audrey's Summit website www.summitlifecoaching.co.uk
Training, qualifications & experience
Qualifications
Post-Graduate Certificate in Hypnotherapy (with distinction) - University of West London (2016)
CPPD Certificate in Clinical Hypnosis - University of West London (2015)
Certified Practitioner of NLP (Classic and New Code training with John Grinder) - NLP Academy, London (2014)
Certificate in Professional Coaching Practice - International Coach Federation ACSTH (approved training, Edinburgh (2013)
BSc - Speech and Language Pathology (with clinical merit) - Strathclyde University
Currently a non-practising member of the Royal College of Speech and Language Therapists.
Recent Continued Professional Development:
NICABM - web series on the treatment of trauma (2018)                                         Generative Change - Trance work with Stephen Gilligan PhD - NLP Academy, London (2018)
Using Positive Psychology in Hypnotherapy and Coaching - London College of Clinical Hypnosis (2017)
ICF webinar - Coaching as a catalyst and support for recovery from addiction (2017)
NLP workshop - Addiction (2017)
Working with the Inner Child - London College of Clinical Hypnosis (2016)
Various other including ICF Webinar series by Andy Habermacher's Human Brain and Coaching (2016) Virtual Gastric Band with Nutrition - London College of Clinical Hypnosis (2015)
Trance Camp with Stephen Gilligan - NLP Academy, London (2015)
Psychoneuroimmunology - A contemporary overview - London College of Clinical Hypnosis (2015) Audrey has a significant range of experience and approaches to help effect beneficial change. She thanks you for your interest and looks forward to hearing from you in your first step of positive change.
Member organisations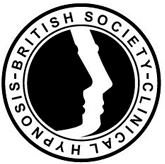 British Society of Clinical Hypnosis
The British Society of Clinical Hypnosis (BSCH) is a national professional body whose aim is to promote and assure high standards in the practice of hypnotherapy.

There are various types of membership of BSCH, including associate members, full members, diplomats and fellows.

Registration demands good quality training, ethical practice and adherence to a code of conduct.
Areas of hypnotherapy I deal with
If you have been diagnosed or suspect you may have one of the medical conditions starred above, you should consult your GP for advice, diagnosis and treatment and always inform your health professional before starting any alternative or additional therapies or treatments.
Other areas of hypnotherapy I deal with

Assertiveness Training
Promoting injury and illness recovery
Small group work on request
Fees
Audrey likes to ensure hypnotherapy is right for you and to personalise the service by talking by phone or meeting you in advance of the first appointment. This is free.

A typical first appointment involves taking a case history and teaches self-hypnosis. If appropriate, the trance section of the appointment will be recorded for use at home. Clinic appointments are £65 - £75 an hour but note the first session may be 1½ - 2 hours long (£90 - £120). Thereafter appointments are typically an hour and include recording the hypnosis section of the appointment.

Please budget for 3 appointments in the first instance but smoking only requires 1.

Please expect to have an odd task or two to do between appointments.

Note that reduced fees may be available for students/other - please ask.

Business and Sports coaching with hypnotherapy and NLP is available in situ (Central Scotland) - fee to be discussed.

Life coaching by phone or Skype is available - £75 for the first session (1½ hours) then £55 per session.

To find out more, please contact Audrey via email audrey@summitlifecoaching.co.uk or (075 548 54321) or go to:
www.summitlifecoaching.co.uk then select ABOUT for testimonials, fees, terms and conditions. There is a link for emails too. The Blog page offers information and tips on a variety of topics.


Further information
Testimonial example:
Congratulations to Christine in Dunfermline. Hypnotherapy and NLP for weight-management helped her reach her lowest weight in 25 years in 5 appointments.
"Throughout my adult life my weight has been an issue and it had risen to a level that I had to do something to get it under control. I had tried every diet you can think of and knew that for me losing weight was complex; more than just counting calories. That's when I heard through a friend about Audrey and her methods to assist in addressing the issues in my life that contributed to comfort eating. From our first session I found Audrey to be excellent at putting me at ease, listening and identifying the areas in my life that needed attention. Through the use of hypnotherapy and NLP she gave me the confidence to confront, to deal with my anxieties and to help with weight-loss. So far I have lost nearly 3 stone with her help and understanding. She goes that extra mile for you and gets the results that you set out to achieve."