Why understanding research and science can help us with weight-loss.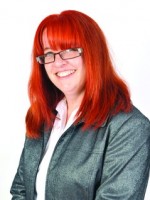 I don't believe in quick fix solutions to weight issues. Often first contact with a potential client is an email that asks "how long will it take?". The answer is unknown as we are all different and our upbringing can influence in how we behave later in life.
One example of this is the marshmallow experiment. Psychologist Walter Mischel, then a professor at Stanford University, set up an experiment whereby a child was offered a choice between one marshmallow provided immediately or two marshmallows if they waited for a short period, during which the experimenter left the room and then returned.
It was then followed up years later and researchers found that children who were able to wait longer and therefore get two marshmallows, found that they had higher educational attainment, lower body mass index (BMI), and had gone on to get better well paid occupations.
The purpose of the original study was to understand delayed gratification. This means that adults who have this ability often have an idea of their future selves and can access resources to get themselves there. 
This means they are less likely to take up smoking, or if they did they were able to stop easier because they kept in mind what would happen if they carried on. Shoppers realised when they needed to cut back on spending as income is limited don't spend extra on "making themselves feel better".
So what were those children who were able to delay doing?
Well for starters they were distracting themselves from the temptation. If you watch the videos of these kids, you can see them placing their hands over their eyes, shutting out that stimulus. They went off and played with toys, they read books. In other words, they occupied themselves with things that took their focus away from the temptation.
The number of times I hear people say that when they open a packet of biscuits, they end up eating the whole packet. Clients come up with ideas as to how they can change these habits. One started making greetings cards every time she felt the urge to snack between meals. Another one went out in the garden and dead headed her flowers (great in summer but a bit difficult in winter). You get the idea.
Another distraction you can practise is mindfulness. I go and wash up mindfully if there is something I want to put to the back of my mind. Listening to music, knitting, building something in the garage etc.

So where does that leave hypnosis? Well to get you to the state of mind that can distract you effectively, hypnosis can be a huge help. The instant reaction to grab something (often the highest in fat or sugar content) comes from the limbic region of the brain. The part that is emotional. The part that allows us to plan, to see into that future, and to have control is our pre-frontal cortex.
In solution focused hypnotherapy, our aim to get people into this part of the brain as quickly as possible. That's why when someone comes to see me, I explain to them what's going on in the background of brain and gut before we do anything else. Often sorting out the emotional needs of a person allows them to regain control over their behaviour. And this also includes sleep.
Snoring and Sleep Apnea especially is often a chicken and egg situation. People who are obese tend to carry a lot of weight on their necks, and this in turn causes Sleep Apnea. When a person has this they are not getting good sleep, and often fall asleep during the day. They have little energy to exercise and this causes more weight to be gained. Plus it creates Cortisol which will make you gain weight too. If you or a family member have Sleep Apnea, then it is important to get it sorted through a sleep clinic first.
Sleep allows is to take short-term memory and make it long-term memory. It allows our cells to repair and so makes us stronger and fitter. It also down regulates emotions, so we are more able to control those negative emotions.
So you see the route to weight-loss is not always about just reducing the amount we eat, but getting other areas of our life right too.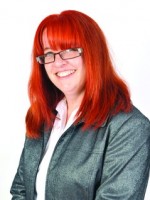 I have been offering a friendly and professional Hypnotherapy service since 2007. Using a variety of models such as Solution Focused, CBT, NLP and BWRT to enable my clients to be able to move towards their goals and solutions in a progressive way, and not keep going over the problem.
I have been described by my clients "as a warm and understanding therapist with a fantastic laugh and a soot… Read more
Located in Abingdon and Oxford.
To book an appointment, please get in contact: