Why diets don't work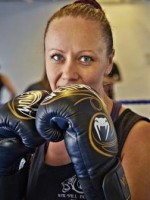 There are so many diet clubs out there now offering a revolutionary new way to lose weight. Some of these clubs (mentioning no names) are massive businesses. The simple fact is, if they worked and could be sustained, they would go out of business!

How many people have you heard saying, "I'm going back to *insert name of slimming club here* next week!"? People go back there time and time again, only to repeat the cycle of losing weight whilst following a restricted diet (often laden with chemicals and sweeteners) which by the way, can often dramatically increase your potential to gain weight. They start to eat normally, slip back into old habits of overeating/eating the wrong types of foods. Then they gain weight again and repeat the cycle.

The reason why this cycle is endless because:
These slimming clubs have very little knowledge of nutrition and what your body actually needs to sustain a healthy weight.
They do not address the underlying emotional causes of weight gain, overeating, sugar addiction and lack of willpower and motivation.
This is where hypnotherapy comes into its own.

In my experience, it is very rarely a simple case of too many calories in and not enough burned off. In fact I don't believe in a calorie system at all. 100 calories of sweets and 100 calories of carrots create very different hormonal reactions in your body, but that is a different article altogether.

There are almost always underlying, unhelpful beliefs that stop people losing weight. Very common ones are "I'm not capable" or "I'm not good enough". These often hidden beliefs can lead to unhelpful behaviours such as lack of willpower, lack of self belief or confidence, a fear of failure or an urge to reach out for something that makes you feel better - which invariably ends up being sugary foods.

By resolving the unhelpful beliefs, hypnotherapy can then change the self sabotaging behaviours. This helps clients not only achieve their weight loss goals and maintain them but also to feel so much happier and more confident in themselves in their general life.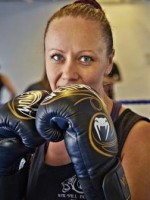 My name is Sarah Beasley. I am a former sufferer of severe ME/CFS, Fibromyalgia and severe photophobia. I recovered using various methods, including hypnotherapy, NLP, Mind Detox therapy and Mind Calm meditation. I subsequently trained in all of these methods and run a business in the Walsall area helping people to positively change their lives.… Read more
Located in Tipton.
To book an appointment, please get in contact: