Why being stressed can wreak havoc with your immune system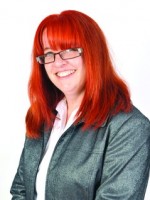 As part of National Stress Awareness Day we need to understand the link between stress and illness and how it can wreak havoc with your immune system and make you physically ill.

Scientists at Carnegie Mellon University in Pennsylvania in the United States back in 2014, questioned 176 men and women about stressful experiences they had been through in the previous year. Then drops of the common cold virus were then dripped into their nose, where scientists then checked if they had caught the germ. Those who had been under stress were found to be twice as likely to develop a cold.
Studies show how long-term stress plays havoc with the immune system, raising the odds of catching a cold or reducing the effects of treatment of other illnesses from heart disease to depression.
When we become stressed our bodies produce adrenaline and cortisol as part of the fight or flight process, to help us run away or fight the threat. However, tests show the immune systems of those who are stressed for long periods of time are less sensitive to cortisol.
Inflammation and stress
A second experiment confirmed that the inflammatory response feeds off stress, and occurs when the immune system spots an infection and is a vital first step in fending off disease. Inflammation plays a role in many diseases such as cancer, cardiovascular, asthma, arthritis, fibromyalgia and autoimmune disorders; this model suggests why stress impacts them as well.
Up to now, most of the research in universities into reducing stress has focused on mindfulness, but this thankfully is gradually changing and the work done in hospitals such as Professor Whorwell in Manchester on Irritable Bowel Syndrome, and Cardiff Hospital on reducing nausea in Chemotherapy patients is being taken seriously.
Using hypnosis, you can learn to control the stress response, and if you marry that with changing your thoughts about the stressor, all the better. Having poor health will often focus your attention purely on the health problem, and you would imagine having a terrible disease is no laughing matter. However, it it is believed that laughter and a positive mental attitude will help slow down the progress of an illness and can even lengthen your life.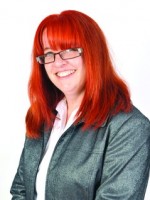 About Penny Ling
Penny Ling is an experienced solution focused hypnotherapist specialising in fears and phobias and many anxiety related problems in between. She works in a GP practice in Central Oxford and clinics in Abingdon and Faringdon. She is a supervisor for the AfSFH and the NCH, and was writer and editor of Hypnotherapy Today between 2010 to 2015.