What causes someone to be fearful of flying?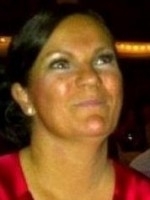 If like me you're an avid radio 2 listener, today you will have heard the topic of how hypnosis can help those suffering from fear of flying.
Fear of flying is a phobia that is also referred to as Aerophobia, Aviatophobia, or Aviophobia.
It is estimated that some 5 million people in the UK alone suffer from this phobia, many in silence and unbeknown to those around them.
So what is it that causes someone to be fearful of flying when so many of us relish the thought of soaring high above the clouds?
Well like most phobias it's not something we are born with so it is instilled in us by our parents or siblings or maybe by the media when on the odd occasion things in aviation go wrong.
Fear of flying may be a combination of two areas of fear:

1) Claustrophobia (a fear of enclosed spaces)
2) Acrophobia (fear of heights)
Sometimes Agoraphobia (a fear of panicking in a space you cannot escape from) can also be a factor.
Being scared of flying can have such a huge impact on one's life and can affect the whole family especially if you wish to travel abroad to holiday.
The way the phobia portrays itself in each individual can vary but can typically be a complete refusal to travel, panic attacks, vomiting, not sleeping, irrational behaviour and even violent outbursts.
People sometimes focus their fear on one aspect of air travel, perhaps the landing or take off, fear of hijacking or turbulence.
Whatever the focus of the fear is, it can be traumatising and sometimes people have no idea where to turn to for help so therefore avoid travelling altogether.
Sometimes help can come from attending a fear of flying course which can help people to understand how an aircraft works and will fill you with statistical facts to help you to feel more comfortable.
However, hypnosis is proven to of helped many people to overcome their fears and phobias.
Hypnotherapy can help you to learn a new pattern of behaviour and will help you to change your mindset. With hypnosis you will begin to relax and will start to enjoy the freedom of flying. Although hypnosis won't instantly cure your fear of flying and several sessions may be needed, many successful clients would agree it could be the single most important step you ever take towards overcoming your fear for good so you can enjoy the benefits of flying.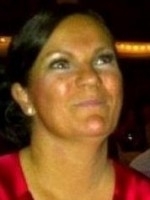 About Mary Burgess
Offering a modern approach to therapy and always expanding her business to include more specialised treatment programmes for specific disorders. Mary is also sponsorship manager for Portsmouth LBGT Pride & supports her local LBGT community. Constantly adding new training to her list of skills Mary is undoubtably one of the UK's leading therapists.