Weight Loss Hypnotherapy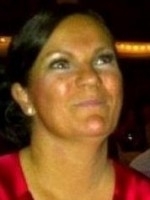 Have you tried to Lose Weight ?

How difficult is it to stay motivated when dieting ?

There is another way !

Clinical Hypnosis is proven to work with great results & providing you are motivated & ready to change your eating habits then you WILL lose weight easily & effortlessly.    
Hypnosis works by changing how you see food by giving positive suggestions to Sub-Conscious mind then you can learn to change your eating habits.

Learning to eat only when hungry!
Eating foods that are good for your body!
Eating much smaller portions of food!
Eating slowly & enjoying your food more!
Always leaving food on your plate which shows you are in control of your eating habits!


Feeling motivated to exercise more & having an image in your mind of what you will look like once you lose the weight &imagining yourself merging more & more with that image until it becomes a true reflection of ones self.

Drinking plenty of water & fluids to keep your body hydrated how many of us really drink enough each & every day?
Once you have a new mindset weight loss comes easily & at weight loss that is right for you.

So come on what have you got to lose?