The Best Relationship you can have... is with yourself...from that everything else follows.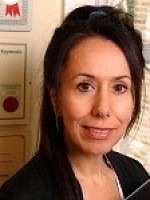 When you have the inner conditions and your Core Values sorted out and know what is actually driving your behaviour you are much more likely to attract to you the kind of partner you would like in your life. 

Trouble is the usual scenario is; meet woman/man, mutual attraction, on best behaviour, start a full blown relationship then the 'warts & all' come out.  Suddenly the little idiosyncracies are not so cute anymore. 

What happened?

Once the initial attraction has subsided, people take their psychological blinkers off and begin noticing what they didn't really want to in the beginning. 

Often we attract partners that actually teach us something, usually the 'hard' way because we are in patterns that we do not know how to break, or sometimes, don't even know what the patterns are! 

As human beings we look outside of ourselves too much to find what we lack or need and then project this on to someone else, then wonder why it all goes wrong when that person doesn't live up to our ideal psychological blueprint of how we think they should. 

The answer lies within, no short cut here! There is 3 in a relationship, me, you and WE. 

If I had my way, I would love it if couples who really thought they want this relationship to work, came along for a couple of sessions right at the beginning of their relationship so we could sort out their values, conflicts and their own individuation, before getting too deeply embroiled in the relationship. 

We all have unproductive patterns such as reacting to whatever is happening in the moment, just being 'triggered' by something or blaming, but the bottom line is not communicating correctly. 

Coaching plus hypnosis can really help to re-programme old beliefs and begin a new way of working together. Creating a new attitude and a deeper understanding of what fears and needs trigger you and your partner is wonderfully insightful and means you grow as a person and as a partner in the relationship.  

This definitely means working on self (both of you) as well as together.  After all it's not all their fault they bring all their 'baggage' to relationships, so do we!  It's up to us to look at what is holding us back and how to change it.

Here are a few questions to ask yourself about your relationship (notice most of the focus is on you!)

How do you communicate, whinging, shouting, blaming? (How else could you do it?)

Good communication is about respect, openness and persistence. (Do you really listen to your partner to try and understand what s/he wants without interrupting?)

How do you react when you perceive you are being criticised? (If defensive, how else could you respond?)

Have you ever said "thank you for telling me that I didn't realise it bothered you so much"?

Remember, trying to be a better partner, no matter what response you get will yield massive dividends in your life, whatever happens, so you can only gain, as an individual and as a more understanding partner.