The 5:2 Plan & Hypnotherapy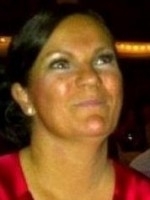 One weight loss plan that seems to be taking the world by storm while producing the best results is the 5:2 plan. The weight loss can be remarkable, and followers say they feel great and that it's very easy to follow. They don't feel tired; if anything, many report that they have more energy.
So, here's how it works; you join an online diet diary site; you set up a profile and the site recommends how many calories you need each day in order to reach your goal weight. The good thing about this site is it won't recommend you lose more than 2lbs a week, which is the General Medical Council's guideline weight loss for everyone. It also allows you to input the exercise you do, whether that be daily or 2 or 3 time per week; you can then have more calories on that day. The database has nearly every food you can imagine listed so its easy to complete and not time consuming.
With the 5:2 plan you eat 1200 (1400 men) calories per day for 5 days and on the 2 remaining days you half that to 600 (700 men) calories. The days must NOT be consecutive days, and you must NOT do too much exercise on those days.
There are plenty of recipe books on the market if you struggle to find things you can eat on the fasting days that will fill you up. Eating breakfast is a MUST; it is the most important meal of the day and you MUST drink plenty of water - at least one and a half litres.
Ideal things to eat on fasting days are omelettes or poached eggs; they fill you up and stop you craving snacks mid-morning. Remember that regular exercise is a must for anybody wanting to lose weight as the ONLY way to lose weight and keep it off is to eat less, eat healthily and exercise more; for those trying this you can expect to see results within two weeks, but you have to do this long term.
So many people think eating healthily is a short term thing; it's NOT. You have to eat healthily every day, but if you're exercising then you can eat a little of what you fancy every now and then. This is where having Hypnosis helps; it can promote the thought that this way of eating will become a habit, that they will do this automatically and that the days they fast will not differ each week. Suggestions may also be given to motivate patients to exercise more and to think themselves slimmer using visualisation techniques. A good suggestion is to imagine the stomach shrinking to the size of an orange, and feeling a tightness in the stomachs when the feeling of satiety begins (fullness). If people have difficulty giving up certain foods then suggestions that they won't think about eating them again are great.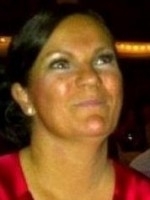 About Mary Burgess
Mary offers a modern friendly approach to therapy, always expanding her business to include more specialised treatment programmes for specific disorders. Constantly completing new training. One of the UK's leading therapists having been in practice over 17 years. Always use a therapist with recognised qualifications. Fully confidential service.