The 5:2 Diet how does it work is it good for us?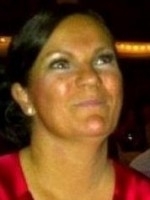 Recently in the press you would of heard about a new diet plan called the 5:2 Diet. Working on the principles of eating normally for 5 days a week and then fasting by halving your daily calorie intake for 2 days (not consecutive days).

It means you can eat what you like for the most part and only need to watch what you eat for 2 days and you decide how you want to distribute the 600 calorie intake on the 2 fasting days. Although is is recommended to start the day with 300 calories.

As a Hypnotherapist we see different diets and weight loss plans coming along every day but this does appear to be different. It does have proven results and is said to help in the prevention of Breast Cancer and the onset of Alzheimer's and Parkinson's disease. However this form of plan is not suitable for those with a history of eating disorders. It is also advisable to seek the approval of your GP before embarking on such a plan and for best results on the 5 normal eating days limit your calorie intake to 1200 for women and 1400/1500 for men.

Remember that if you exercise you need to increase your calorie intake. A good way to monitor what you are eating and how many calories you have had is to register free at one of the online diet diary sites.

These sites have a database of the calories and nutrients, sugars, salt etc in most foods we eat and will then calculate how much of salt, carbohydrate, sugars etc we can have for the rest of the day.

It also allows you to enter your exercise and then calculates how many extra calories you can have to reach your daily allowance. If you follow the 5:2 plan it is advisable to NOT exercise too heavily on the fasting days.

Remember to drink plenty of fluids and get a good nights sleep. It is also claimed that eating this way can increase our lifespan. Some Hypnotherapists are now using this method to help clients to lose weight and use suggestions to keep clients motivated.