The 2 day New Year diet help with hypnosis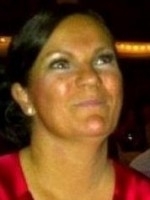 So, it's been hailed as the NEW way to diet: eat normally for 5 days and cut right back for two days. But does it really work? Apparently so, and you can eat hearty winter meals on the other five days - but watch your portion sizes and, most importantly, keep moving so exercise is a must.
However what happens if you just can't stay motivated? Well, this is where hypnosis CAN help. Find a hypnotherapist that can help you stay motivated; that has knowledge of food and nutrition and can give you a dedicated weight loss programme to help you to lose those pesky pounds.
Hypnosis for weight loss is not just about having hourly sessions in the hypnotherapist's presence; it's about having someone that can help you whilst you're between your sessions. This could include providing a recording to motivate you that you can listen to in your own time (perhaps a CD or a MP3 track), literature that can aid you and remind you of what it is that you are supposed to be doing, and contact by email so you know that you can seek advice and guidance should you need it.
A good hypnotherapist WILL weigh you at each session so that they can see if you are actually losing weight (I'm not sure how anyone can help people with weight loss if they don't weight them as a starting point, but many don't?).
So, losing weight is about eating less, eating healthily and exercising more; there really is no other way to lose weight and keep it off, and it's not something you need to do occasionally - it's a lifestyle change. Suggestions given under hypnosis will change your mind-set and re-programme your sub-conscious so you know the importance of healthy eating.
I think most of you would agree that being able to eat hearty meals for 5 days and only watch what you eat for two days is better than dieting all of the time.
Weight loss should NOT be dramatic but slow and safe, as it's then easier to keep the weight off and maintain a healthy weight. Exercise is vitally important - find something that is right for you that you can enjoy.
More details about the 5:2 weight loss programmes can be found online with plenty of books that you can also purchase.
Good Luck! Stay focused and, with the help of a good therapist, you CAN succeed.