Stress: 10 steps to help you to feel you again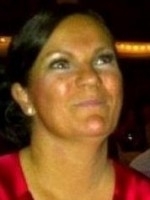 According to a recent study of 10,000 UK adults 44% of them said they were feeling stressed and had been feeling that way for a year or more. Even more disturbing was that a third of those surveyed said they felt at breaking point.
Are you stressed? Do you find coping with everyday life stressful?
Stress is the major reason people take time off of work especially during the winter months and this costs the UK millions and millions of pounds in lost revenue and causes low morale amongst colleagues.
GP's find it all too easy to prescribe drugs for stress, but this only masks the problem. People need to recognise the symptoms of their stress so they can deal with it before it affects them too greatly and makes them physically ill.
Stress is caused by two things. Firstly it is down to whether you think situations around you are worthy of anxiety, and secondly it's down to how your body reacts to thought processes. This instinctive stress response to unexpected events is known as 'fight or flight' response.
Stress related illnesses can range from headaches and sleep disturbances to more severe illness such as Panic Disorder. Stress can also cause IBS, Insomnia and many more conditions.
Getting help can sometimes seem like too much trouble but help is here. There are a range of therapies that are good for stress such as:
Cognitive Behavioural Therapy
Neuro Linguistic Programming
Other things you can do to reduce stress levels is exercise, eat healthily, have regular sleep patterns and cut down on your alcohol consumption.
Writing down what symptoms you have can help as you can then look at the main areas of your life that cause you stress and sort a way to eradicate that stress by learning how to cope more effectively.
Talking to those close to you can also be useful, don't be afraid to ask friends or family for help, they will understand. So many people suffering with stress are afraid to admit something is wrong, but they shouldn't be.
Here are ten steps you can easily follow to help you to feel you again:
1) Manage your time at work and home.
2) Regain your balance between work and home to lift your moods.
3) Walk more.
4) Eat more healthily and avoid sugary refined foods.
5) Switch your phone off sometimes - switch off from the modern world even if it's for a few minutes a day.
6) Learn to say NO to people and be honest about how you're feeling.
7) Learn some self hypnosis techniques, many can be found here online.
9) Exercise two or three times a week or try Yoga.
10) Sleep for at least 7-8 hours each night and keep to regular bed times.
Whatever you choose to do make sure prescription drugs are the last resort. A healthy body produces a healthy mind and life's events affect all of us differently. Try taking a step back and thinking before you decide how to react to things and whether or not you need to stress out over it.
Remember it's ONLY a problem if you make it one - see it as a challenge to be overcome. If you would like to try hypnosis it's proven to help people greatly but ensure you see a fully qualified therapist who specialises in stress management and with whom you can learn to deal with the stresses in your life.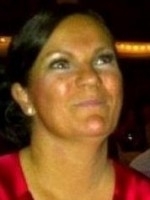 About Mary Burgess
Offering a modern approach to therapy and always expanding her business to include more specialised treatment programmes for specific disorders. Mary is also sponsorship manager for Portsmouth LBGT Pride & supports her local LBGT community. Constantly adding new training to her list of skills Mary is undoubtably one of the UK's leading therapists.