Smoking Cessation with Hypnosis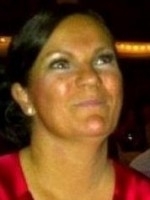 Did you know its costs £4380.00 if you smoke 30 a day for a year at £8 per packet

Hypnosis is an effective way to stop smoking as most Hypnotherapists will give suggestions that you will not swap one habit for another i.e No weight gain and no side effects.

A good Hypnotherapist will give you a CD or MP3 to take away with you so that you can practise self hypnosis at home.

If however you DON`T stop after a session ensure the Hypnotherapists offers a follow up appointment option as everyone is an individual & some people need more than one session.

Reasons for stopping smoking & some of the benefits:

1) You will reduce your risk of developing illness, disability or death caused by cancer, heart or lung disease & increase your life expectancy.

2) You will protect the health of those around you by not exposing them to second hand smoke or future smoking related illness.

3) You will improve your fertility levels and your chance of a healthy pregnancy and baby if you are planning a family.

4) You will improve your breathing and general fitness & feel so much more healthy.

Did you know smokers on average lose 16 years of their life compared to non smokers just think 16 more years with your grand children & family.

Smoking damages your lungs making it harder to run around after your children or grandchildren in the garden  play a game of football or even walk upstairs.

Smoking kills about 80,000 people in England every year. Almost enough people to fill Wembley Stadium that is a lot of people whose lives could be saved by giving it up!

So this year make it time for change by 'giving it up'.

Look to the future & stop smoking!