Sleep? What sleep?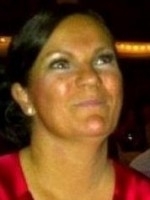 Do you struggle to sleep?
Perhaps you fall asleep easily but wake during the night?
Maybe no matter what you can't fall asleep?
Is the thought of going to bed a nightmare?
Then perhaps you need to change your routine and take a look at what's going on in your life!
There are many factors as to why we can't sleep or stay asleep and one of the biggest factors is Stress, it isn't always recognised or accepted by us, as we continue to lead ever increasing busy lives.
Maybe you're perimenopausal or you're going through the menopause this can have a huge effect on women's sleep patterns as hormone changes affect how our body responds to certain situations.  
It's important to look at all these factors and make a plan so you can address the reasons why you're not getting a good nights sleep.
The worst thing you can do panic and stress about it and don't believe that as we get older we naturally require less sleep that is simply not true.
Scientific studies show that healthy adults require anywhere between 7-9 hours to sleep per night to be able to function well during the day.
The amount of sleep you get and the quality of that sleep directly effect your mental health and physical well-being and can even affect your weight.
Start by keeping a sleep log and accept that it is a myth that you can catch up on sleep at the weekend or on your day off, sadly that does not work.
Here are some signs that you might be deprived of sleep:
Always need to rely on an alarm clock to wake up
Use the snooze but 2 or 3 times in the mornings
Find it extremely difficult to get out of bed
Feel tired and irritable throughout the day
Feel as if you could sleep in the afternoons 
Find it hard to concentrate during meetings or when doing your work
Feel overly tired after eating a meal
Fall asleep in front of the TV
Then there are the effects of not getting enough sleep because you wake during the night and perhaps cannot get back to sleep.
Brain activity is greatly impaired 
Your creativity levels are lowered
Cannot cope with stress or minor upsets
The immune system is compromised and your constantly battling colds or sore throats
Weight gain
Relationship problems including lowered sex drive
Feeling moody
Lack of motivation
Once you've written down your sleep issues it's time to evaluate them and make a plan to improve your sleeping environment and the things you're going to do before you go to bed at night. Here are some handy tips to create a better sleeping environment.
Have a warm drink something like milk or a cherry drink
Ensure the temp in your bedroom is just right ie not too hot or too cold
Fresh bedding is always nice to get into
Don't use electronic devices an hour before bed
Don't watch TV in bed if you have trouble sleeping
Limit the amount of alcohol you drink
Try not to eat a heavy meal too late in the evening
Meditation before bed is proven to help sleep
Self-hypnosis helps by allowing you to fall into a deep trance-like state that will aid sleep
If you wake during the night don't stress and panic, make a warm drink, read a book and try some relaxation methods, the harder you try to sleep the less likely you are actually going to be able to.
Take a look at areas of your life that need improvement ie stress and routine make subtle changes.
Walking and regular exercise will also help.
Ensure you're hydrated at all times and some studies show that drinking a full glass of water at bedtime aids sleep and another upon waking, helps you to feel more alert.
Arrange to see a clinical hypnotherapist that specialises in sleep and they can help you to learn techniques and give you advice, they should issue you with an MP3 personalised recording for you to listen to at home.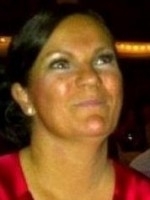 About Mary Burgess
Mary offers a modern friendly approach to therapy, always expanding her business to include more specialised treatment programmes for specific disorders. Constantly completing new training. One of the UK's leading therapists having been in practice over 19 years. Always use a therapist with recognised qualifications. Fully confidential service.