Sleep disorders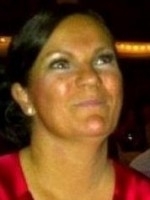 Everyone wants to sleep well and we all know how being tired makes us feel. Imagine if you didn't sleep for days, weeks or even months on end.
Then you'd be imagining the life of an insomniac, a person who suffers from insomnia. Imagine the constant inability - especially when chronic - to obtain sufficient sleep, and/or having difficulty in falling or staying asleep that can impair quality of life dramatically.
Other sleep disorders include:
- Constant waking through the night.
- Difficulty falling asleep.
- Night terrors.
- Bad dreams/nightmares.
- Waking at the same time each night.
Managing sleep problems
Ensure before you go to bed that your bedroom is a calm, relaxing environment where you can feel safe and relaxed. Also, having the room at a comfortable temperature can help, so you're neither too hot or too cool.
Try not to use electronic devices in bed.
Having a warm bath before bed can aid relaxation.
Make sure you're hydrated before bed and have drunk plenty of water during the day.
Sticking to a routine is also a good idea and going to bed at the same time, thereby creating a routine.
Keep a log of your sleep or lack of sleep so that you can identify issues and address them.
Exercise will help you to feel more relaxed and if you have any stresses or anxieties, try to address them and put them to the back of your mind before bedtime.
Hypnosis has been proven to help with sleep problems by giving positive suggestions about relaxing before sleep. Within the sessions, the hypnotherapist should provide you with a recording tailored to your individual needs. Several sessions may be needed to address your issues and eliminate them, though this will depend on your personal situation. Keeping a sleep journal is also a good idea, as this can help the therapist see exactly what is happening when you go to bed at night.

If you think you have chronic insomnia, it is advisable to seek the advice of your GP in the first instance.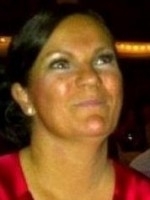 About Mary Burgess
Mary offers a modern friendly approach to therapy, always expanding her business to include more specialised treatment programmes for specific disorders. Constantly completing new training. One of the UK's leading therapists having been in practice over 18 years. Always use a therapist with recognised qualifications. Fully confidential service.