Sleep Awareness Week 2-8th March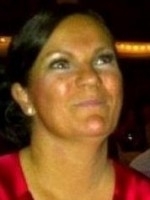 If you watch the news and read the newspapers then you will know that recently sleep disorders have been a hot topic of conversation and debate recently. Throughout March sleep disorders will be at the forefront of the media with Sleep Awareness week but just how important is a good nights sleep?

Do you struggle to sleep?
Perhaps you fall asleep easily but then wake up and are unable to get back to sleep ?
Maybe you're always tired?
Do you suffer from insomnia?
Perhaps you have one of the other sleep disorders?
Whichever you have then for you bedtime is not a time of peaceful sleep, it's a time of anxiety - of feeling so low because you know no matter what you do you won`t sleep through the night. In fact you may not even get to sleep at all and therefore this adds to your anxiety and you may decide to sit in bed on your Laptop or watch TV. Both things we should NOT do at bedtime.
Here's just a few of the more common sleep disorders that affect a third of the UK:
Panic/Anxiety Disorder
Narcolepsy and excessive sleepiness during the day.
Obstructive Sleep Apnoea (OSA)
Restless Legs Syndrome (RLS)
REM Sleep Behaviour Disorder (RSBD)
Sleep walking
Depression/Low mood
Dementia and memory disorders - caused by other medical conditions such as Parkinson's disease
Stress and Occupational Related Sleep Disorders - stress at work
Menstrual Associated Sleep Disorder - Body overheating
Sleep disorders in pregnancy and the postpartum period can include nightmares
Insomnia
Chronic Fatigue Syndrome/Fibromyalgia
Medical and psychiatric sleep disorders diagnosed by medical practitioner
Full details of these conditions can be found at various sites on the internet and if you suspect you are suffering from one or more of the above please seek advice from your GP in the first instance and keep a record of your sleep patterns to take to the GP with you.
Sleep patterns for normal sleep
Sleep is a behavioural state characterised when there is no physical activity and virtually no real awareness of the anything else going on around you. Scientists think that sleep does something very important — something that is extremely vital for life, although scientific research has not yet identified specifically what sleep does for us.
We all recognise when we need to sleep and prepare to do so accordingly so that we feel rested and we can notice this need because we begin to experience symptoms of tiredness. We know when sleep has been completed - we awaken feeling rested and our minds alert so that we can take on the days challenges and carry on with our day to day lives.
Hypnosis can help with many of the conditions listed above and once you have spoken to your GP then you can approach a therapist for external help.
Hypnosis can help you relax at bedtime and you may be given a recording by the therapist to listen to each night before you sleep to induce self-hypnosis which may aid you in falling into a deep comfortable sleep.
It helps if the recording relates to you and is perhaps a recording of one of your sessions with the therapist.
CBT (Cognitive Behavioural Therapy) & psychotherapy might also help you to sleep well.
Options will be discussed at your initial consultation.
Some tips to help you get ready for bed:
Drink a milky drink.
Have nice bath.
Perhaps add some lavender to your bath.
Don't watch TV for an hour or two before bed.
Don't use electronic devices such as laptops or tablets in bed.
Read a good book this will tire your eyes.
Make sure that you are neither too hot nor too cold in bed.
Go to bed at the same time (where possible) every night have a routine.
Avoid drinking caffeine or having energy drinks in the evenings.
Smoking before bed should be avoided and you should never smoke during the night if you awaken.
Having alcohol can also disrupt sleep. Avoid alcohol if possible during your working week.
Ensure you have a comfortable mattress and pillows.
Remember it is recommended we sleep 6-7 hours per night so plan your sleep schedule like you would the rest of you, as we get older we may need less sleep.

Teenagers tend to sleep more than adults.

If is vitally important to get a good nights sleep but changing your bedtime habits can make a whole lot of difference to how you sleep and the quality of that sleep.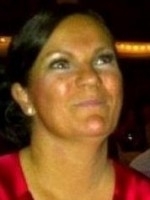 About Mary Burgess
Mary offers a modern approach to therapy & is always expanding her business to include more specialised treatment programmes for specific disorders.
Constantly adding new training to her list of skills Mary is undoubtably one of the UK's leading therapists.

Find her on www.facebook.com/maryburgesshypnotherapy & Twitter @MaryHypnosis