SAD - Seasonal affective disorder and you.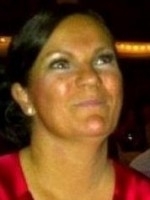 Do you suffer from SAD?
Is the worst time of the year for you when the clocks turn back one hour?
Do you find it difficult to function?
Are you constantly tired?
Do you feel depressed?
Do you crave sunlight?
Perhaps you just want to hibernate and stay indoors eating?
Then you may be suffering from seasonal affective disorder but what is SAD?
Seasonal affective disorder (SAD) can often also known as winter depression, the winter blues, summer depression, summer blues, or seasonal depression. In the past it was considered a change in mood in which people who have normal healthy mental health throughout most of the year then experience depressive symptoms and physiological ailments in the winter or summer seasons.
However doctors have now labelled this disorder a specifier with seasonal patterns for recurrent major depressive disorder that occurs at a specific time of the year and fully remits during other seasons throughout the year.
About 20% of the UK population suffer mildly debilitating symptoms of SAD that cause discomfort but not serious suffering. This is called sub-syndrome SAD or the winter blues.  
For approximately 2% of the UK population however, SAD is a seriously disabling illness which prevents them from functioning normally without the appropriate treatment and affects their lives greatly.    
The disorder can be complex and very hard to diagnose but more is being revealed about it every year in the UK.
So how can sad be treated? Well, light boxes have shown that they can help with symptoms but they can be expensive.
Light boxes sadly are not available on the NHS and have to be bought from specialist retailers. Always choose a box that is medically approved for the treatment of SAD as they are rigorously tested. Most that meet the grade will have British kite markings on them.
Complimentary therapy
Psychotherapy, cognitive behavioural therapy (CBT) and counselling may help the sufferer to deal with SAD. Complementary therapies such as clinical hypnosis can be very helpful. But ensure you choose a therapist that has experience in dealing with people with depression, and that has qualifications other than just a hypnotherapy diploma, as these are easy to come by and do not mean that a person has the required qualifications to help people with medical conditions.
Other things you can do to combat SAD are make sure you spend some time outside in daylight every day
Eat a good, balanced diet, not junk food too much sugar won`t help.
Try to keep a regular sleep pattern at least during the week keep to sensible bedtimes.
Don't watch TV/computer screens too late at night as the bright light may affect your sleep patterns.
Avoid too much alcohol and late nights at the weekends.
If you think you may be suffering with SAD then in the first instance contact your GP and discuss your options.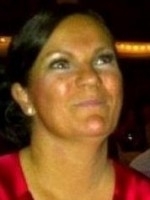 About Mary Burgess
Mary offers a modern friendly approach to therapy, always expanding her business to include more specialised treatment programmes for specific disorders. Constantly completing new training. One of the UK's leading therapists having been in practice over 17 years. Always use a therapist with recognised qualifications. Fully confidential service.