Quit smoking in October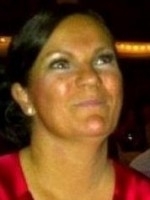 We all now know that October is upon us once again, the time of year when we can no longer hang on to the barmy summer nights and are waking up to darker mornings and the nights drawing in.
But over the past few years October has become known as the month to quit smoking with the increasingly popular Stoptober campaign brought to us by the NHS.
This campaign encourages smokers to quit for 28 days with the advice that by doing this you are five times more likely to stay a non-smoker after this time.
However for some of you it is not that easy - you may have extra stress at this time of year, financial worries as Christmas is just around the corner.
Hypnosis has been used to help people quit smoking for decades, but what makes it more effective than some other methods is that there are no cravings, no side effects and if you are worried about the weight gain associated with quitting the therapist can also prevent this by giving suggestions that you will not eat more.
There are stop smoking medicines you can take to give you the extra support you need to stop for good but with hypnosis you will not need these.
You will not swap one habit for another and hypnosis is a safe option for quitting.
Also think of the financial benefits of quitting. Smoking is expensive, costing up to £8 every day - if you smoke 20 that's a whopping £240 per month and a huge £2,880 per year.
Reasons for quitting smoking and some of the benefits of stopping:
1) Reduces your risk of developing illness, disability or death caused by cancer, heart or lung disease and increases your life expectancy by as much as 16 years.
2) Protects the health of those around you by not exposing them to secondhand smoke (passive smoking) or future smoking related illness.
3) Improves your fertility levels and your chance of a healthy pregnancy and a healthy baby if you are planning a family. Smoking can also lower a man's sperm count.
4) Your breathing and general fitness will improve greatly and you will feel so much healthier.
Did you know smokers on average lose 16 years of their life compared to non-smokers? Just think, 16 more years with your grandchildren and family enjoying watching them grow.
Smoking damages your lungs making it harder to run around after your children or grandchildren in the garden play a game of football or even walk upstairs.
Smoking kills about 80,000 people in England every year. Almost enough people to fill Wembley Stadium - that is a lot of people whose lives could be saved by giving it up!
So this year make it a time for change by 'giving it up'.
This directory will help you find a therapist that specialises in quitting smoking.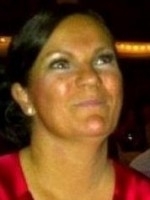 About Mary Burgess
Mary offers a modern friendly approach to therapy, always expanding her business to include more specialised treatment programmes for specific disorders. Constantly completing new training. One of the UK's leading therapists having been in practice over 17 years. Always use a therapist with recognised qualifications. Fully confidential service.