Phobias: 'You can get over it'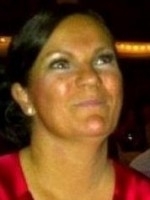 Aversion, fear, morbid fear or phobia is known by therapists as a type of disorder based around anxiety. Quite often the phobia symptoms far outweigh the actual dangers posed by the object or the situation feared.
If the situation or object causing fear for the sufferer cannot be avoided altogether, then the person will endure mild to severe symptoms which can affect their lives and cause years of distress and upset. This can interfere with their social lives and even cause them to be unable to leave their homes.
Phobias can be a fear of anything from mice to dust to being unable to fly. Often therapists are of the believe that if you're not born with it then you can get over it and take this attitude into therapy sessions with their clients.
However some clients may need more than one session to overcome their fears as there may be a whole range of behaviours and symptoms.
Agoraphobia a fear of leaving home or a place where the client feels safe. Social phobia is where anxiety is caused by being out in social situations therefore going out becomes extremely difficult.
Specific phobias single triggers such as spiders, snakes, dogs, cats, water, heights etc. and can mean that sufferers cannot go anywhere they feel they may encounter their phobia.
Therapy has been used for many years to help people to overcome their phobias and hypnosis is just one of the therapies that has proven results.
However CBT (cognitive behaviour therapy) is also a good therapy for sufferers.
Often it is thought that flooding (exposing the client to their phobia) and using a range of therapies during that exposure can help the person overcome their phobia, but it not suitable for everyone and must be used with caution as it could cause more damage than harm.
Finding out when the phobia started and the reason why is a starting point. Ensuring that the sufferer realises the danger they face is minimal will also help.
Phobias are more common than people think yet they are treatable.
So if you have a phobia and want to 'get over it' find a therapist near you that can help and has experience in dealing with clients with phobias.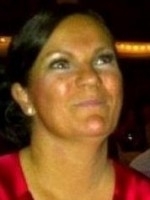 About Mary Burgess
Mary offers a modern friendly approach to therapy, always expanding her business to include more specialised treatment programmes for specific disorders. Constantly completing new training. One of the UK's leading therapists having been in practice over 17 years. Always use a therapist with recognised qualifications. Fully confidential service.