Passive Smoking and its Dangers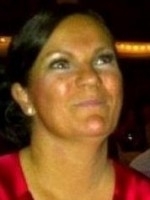 With a new advertising campaign being shown in England highlighting the effects of passive smoking (SHS/"second hand smoke") on children in homes and vehicles, now is the time to quit smoking for good to protect your little ones from potential health problems in the future.

Professor Sally Davis, the Government's chief medical officer, has expressed concern that much of the general public are still unaware of the significant of the dangers of passive smoking on children. Recent studies and research show that it costs the NHS £23million every year to treat children both at GP practices and hospitals with illnesses caused by the effects of smoking. The most common issues reported are those involving breathing difficulties, as well as ear diseases and other conditions.
Passive smoking has also been attributed to hearing loss in children due to infections. Smoking in the presence of children can be highly damaging, particularly in enclosed spaces such as cars or buildings; it's therefore essential that children are actively guarded from the potential risks of second-hand smoke (also known as passive smoking) at all times.
As as result of these disturbing details, it's important to be fully aware of the ways in which you can look to quit this habit if you are a smoker with children (or access to children, such as grandchildren etc). Hypnosis has been the subject of many a press article; with proven results it can be one of the easiest ways to quit without side effects. Swapping one habit for another, with suggestions being given if necessary to encourage the client to eat healthily and exercise more (many people fear weight gain when quitting smoking), can have the added bonus of instilling positive eating habits which will also improve their overall health and wellbeing.