Panic Disorder - How to cope everyday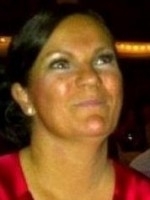 We ALL suffer stress and anxiety in our lives, but some people find that they cannot control the amount anxiety and stress that they feel. If you've been diagnosed with Panic Disorder, this can often increase your symptoms and cause great alarm and distress; so how can you learn to manage your life without letting the anxiety and stress take over? What is Panic Disorder, how do we define and diagnose it?
Well, anxiety is a perfectly normal response to certain situations in our lives - for instance, moving home, getting married, starting a new job etc. Many people manage to find ways to cope with or "get through" those feelings - but what if you're one of those that can't ?
Anxiety is described as a feeling of unease or feeling uncomfortable - not feeling like yourself. These feelings can range from mild to severe and even extreme. Sufferers of panic disorder can get these feelings at any time, even in situations where the rest of us would feel at ease. Panic can strike those suffering even at times of apparent happiness and when life seems to be good.
When people suffer with Panic Disorder they quite often have a range of other issues such:
Phobias Extreme and irrational fears, fears of objects, places, animals, heights, flying...fears can develop towards anything.
Generalised Anxiety Disorder (GAD) Excessive anxiety and long term stress relating to a variety of situations and events.
Post-traumatic Stress Disorder (PTSD) Physical and psychological symptoms over a long term period can be caused by events that occur in a person's life that cause them great angst and upset; post-traumatic stress disorder (PTSD) can last for months or years.
Panic Attacks A panic attack is when the body experiences a rush of intense psychological and physical symptoms such as sweating, shortness of breath, shaking, increased heart rate, feelings of impending doom (even of dying). Every person has a different set of symptoms, but these are amongst the most common. Sometimes a sufferer can overcome a set of symptoms only for another set to manifest.
People who suffer panic attacks can experience anything from a few every now and then to dozens a week depending on the severity of their disorder. Panic attacks can be terrifying and last anything from a few seconds to a few minutes - even hours, but this is uncommon. Contrary to belief at the time of the even, panic attacks do NOT harm you; they are just frightening, and of course the more you worry the worse the attack becomes.
If you think you have panic disorder you should initially seek the advice of your GP. In addition to this, professionals such as therapists and Clinical Hypnotherapists can help utilising a range of therapies such as Hypnosis, NLP, and CBT or Psychotherapy.
In the UK it is estimated that 1 in 10 will suffer mild panic disorder, with 1 in every 100 people having more serious symptoms.
TIPS FOR STAYING CALM 
1) Choose how you're going to react to your symptoms - thinking about the steps you're going to take ahead of time can help to prepare.
2) Avoid the situation that is causing you stress and anxiety - take time out and avoid triggers before the attack begins.
3) Say not to alcohol - it can increase the symptoms of panic.
4) Learn breathing techniques. Carry a paper bag around with you - it is proven that breathing into a paper bag will help restore your breathing and heart rate to a normal level.
5) Distract yourself with enjoyable activities.
6) Change your surroundings for a while - this can take your mind off your worries.
7) Believe in yourself and reassure yourself that, although you feel frightened by the panic, it will NOT harm you or kill you.
8) Be grateful; think about things in your life that are good and focus on them at times of adversity.
9) Ensure you get at least 8 hours sleep at night.
10) Talk to friends and family - it helps to not hide your feelings away.
Exercise is great for stress disorders so doing regular exercise can help to keep you feeling calm.
Remember - stay calm and you WILL be able to carry on...