Panic attacks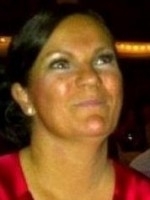 A panic attack is a sudden unprecedented feeling of overwhelming anxiety,f ear and complete panic brought on by a huge surge of adrenalin.
Your heart palpitates and you feel like you can't breathe. You may even feel like you're going to die or are going insane. If panic attacks are left untreated, they can lead to the more severe disorder panic disorder and other long term problems.
Panic attacks can be life limiting, in that they can prevent the person experiencing them from living their life the way they want to.
Panic attacks can effect anyone at anytime and aren't always related to the person having suffered a trauma or bad experience.
Symptoms range from 
racing heart
sweating
feeling lightheaded
the feeling of impending doom or even death
blurred vision
clammy hands
stomach problems i.e. irritable bowel
insomnia
the feeling of being unable to swallow
may feel as if your choking
trembling or shaking uncontrollably 
nausea
dizziness
sweats or chills
ringing in both or one ear
During a panic attack, the overall symptoms can be so very intense and totally out of your control that you can feel detached from the situation, your body and your surroundings. It can almost feel as if you're an observer, making the situation seem very unreal and very hard to comprehend and deal with.
This sense of detachment from oneself is known as depersonalisation. Being detached from the situation doesn't provide any relief whatsoever or make the panic attack less frightening. In fact, it can often make the experience far more frightening, confusing and disorientating. Leading to the person feeling quite unwell afterwards and physically drained.
Learning to recognise and manage symptoms can help and hypnosis is just one of the treatments available to help, along with NLP (neuro-linguistic programming) and CBT (bognitive behavioural therapy). The therapist will help you to recognise the symptoms so that you can prevent a full blown attack.
Changing your life limiting beliefs and facing situations you avoid can also help. Working back through to when you first had an attack can also benefit a sufferer and putting in place coping mechanisms will help.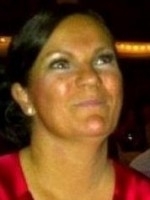 About Mary Burgess
Mary offers a modern friendly approach to therapy, always expanding her business to include more specialised treatment programmes for specific disorders. Constantly completing new training. One of the UK's leading therapists having been in practice over 18 years. Always use a therapist with recognised qualifications. Fully confidential service.