Nobody expects the Spanish Inquisition!
If you are not familiar with the famous Monty Python sketch, the reference in the title may be lost on you. The Spanish Inquisition, in the Middle Ages, was synonymous with cruel torture, unpleasantness and intense questioning – so when a character in the comedy sketch announces, 'I didn't expect the Spanish Inquisition', and lo and behold they appear, we think we know what to expect. They comedy occurs when, in actuality, the Inquisition's strongest form of 'torture' is placing someone in a comfy chair. In other words, it goes against our expectations.
So often in life we find the same thing happens. Our expectation that something bad will happen can feel like a certainty, but in actual fact, none of us know what the future will hold. Quite often, it does not turn out as bad as we think.
Being anxious about the future is very common, and nearly always happens because we have learnt to be anxious about something in the past, either through our own negative experiences, or because we have been taught that being anxious is the way to be – perhaps from a parent. When you think about it, the best we can ever say is that I believe things will be bad because things have been bad in the past. So, in fact, anxiety tells you absolutely nothing about the future at all!
Anxiety is an imaginary response based on past learning, and our brains project that into the future if it seems as though it might happen again. It's an excellent safety mechanism and encourages us to avoid danger – but just think about this for a moment: on all those occasions when you have feared your personal Spanish Inquisition happening – has it ever really been that bad?
Your brains follow what you choose to focus on and will find evidence for that. You can choose to focus on the nasty things... but perhaps, next time, you might try to think about the comfy chair instead?
If you would like to know how hypnotherapy or BWRT could help you to find your comfy chair, please get in touch!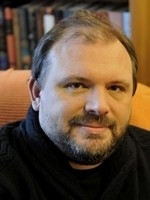 About John Taylor
John is an established psychotherapist, hypnotherapist and BWRT® practitioner with clinics in Skipton, Harrogate and Northallerton, North Yorkshire. He specialises in stress and anxiety issues, confidence building, phobias. He can be contacted on 07407 193395 or email john@thinkingfree.co.uk