New year, new you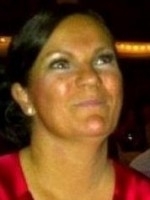 So - Christmas is literally just around the corner, and already we are talking about losing weight in the New Year; or perhaps cutting down on our drinking; or not allowing ourselves to get so stressed.
There are ways that we can achieve all of these things before the New Year.
We can all still enjoy Christmas and all the good things it has to offer; we just don`t need to over-indulge.
So, why not have a little of everything you fancy in moderation?
Eat less.
Drink Less.
Relax More.
But most importantly, enjoy yourselves and be kind to one another.
Christmas is a time for celebration, so why not delegate so that the pressure is lightened.
Now, when New Year comes, there are ways that you can ensure you stick to those resolutions:
Don`t set unrealistic goals
Don`t pay out for gym memberships if you know that you won`t keep it up
Write down your resolutions
Keep a diary of your progress
Sign up to a online diet diary website where you can record your weight, the food you have eaten and the exercise you have undertaken
Encourage a friend to join you; it's always easier to enlist the help of a friend when you want to do something such as losing weight
Be positive
Don`t overload yourself with changes that you know you can`t or won`t make
Relax more
Drink more water keep hydrated
Walk more.
Remember: the ONLY way to Lose Weight is to -
Eat Less
Eat Healthily
Move more.
Why not enlist the help of a Clinical Hypnotherapist that also specialises in weight loss to help motivate you and change those nasty bad eating habits that have become ingrained in your mind over the years, so you will not only feel great but look great too?
Maybe 2014 is the year you will overcome your fear or phobia. Whatever resolutions you make, stay positive; believe in yourself and you can make next year the year you reached your goals and changed your life for the better.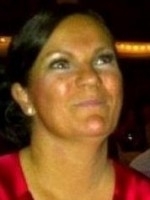 About Mary Burgess
Mary offers a modern friendly approach to therapy, always expanding her business to include more specialised treatment programmes for specific disorders. Constantly completing new training. One of the UK's leading therapists having been in practice over 17 years. Always use a therapist with recognised qualifications. Fully confidential service.