National No Smoking Day Weds 13th March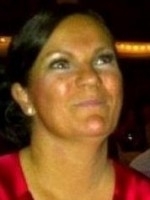 Stopping Smoking
When you STOP SMOKING you may find you experience several of the following side-effects:
1) Headaches
2) Increased Appetite
3) Anxiety
4) Constipation
6) Difficulty Concentrating
7) Cravings for Cigarettes
8) Trouble Sleeping.
Using Hypnosis to help you quit will alleviate most of these by teaching you to focus your mind elsewhere. At the same time, it's best to try to avoid:
1) Morning Coffee/Tea when you first get up try something different break that habit.
2) Stop Smoking in the car, perhaps a week or so before you give up completely.
3) Perhaps change your social habits before you quit.
4) Try and de-stress before quitting.
5) Relaxation will help you to cope.
6) Stop Smoking in your breaks at work.
7) Don`t smoke after meals.

8) Try and retain positive emotions before you quit.
9) Perhaps refrain from spending time with family and friends who smoke until you feel strong enough to cope with being around smokers.
10) If you like a cigarette after sex, try stopping smoking after sex a few weeks before your quit date break that habit.
Hypnosis will give you the suggestions to cope with most of the above, and ego-strengthening techniques will mean you won't swap one habit for another. You also wont eat more and gain weight - another side affect of quitting. Hypnosis has been proven to be as effective as other methods such as patches n gums and prescribed medications.
So, if you are smoking and want to quit now the time to STOP - so `Come on Give it Up`.
Did you know its costs £4,380.00 if you smoke 30 a day for a year at £8 per packet - think what you could do with that extra money!
Did you know smokers on average lose 16 years of their life compared to non-smokers; just think, potentially 16 more years with your grand children and family. Smoking damages your lungs making it harder to run around after your children or grandchildren in the garden, play a game of football or even walk upstairs. Smoking kills about 80,000 people in England every year - almost enough people to fill Wembley Stadium. That's a lot of people whose lives could be saved. 
National No Smoking day is on Wednesday 13th March.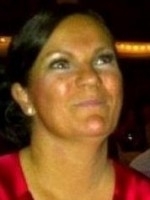 About Mary Burgess
Mary offers a modern friendly approach to therapy, always expanding her business to include more specialised treatment programmes for specific disorders. Constantly completing new training. One of the UK's leading therapists having been in practice over 17 years. Always use a therapist with recognised qualifications. Fully confidential service.