National No Smoking Day 2015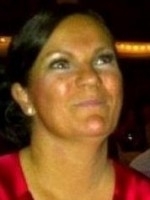 Wednesday 11th March is National No Smoking Day - A day when awareness is drawn towards the 20% of the population that are smokers to encourage them to quit. 
Since the smoking ban was introduced into the UK, the number of people smoking has fallen dramatically and it is now less common to be a smoker and those that smoke five themselves in the minority. Quitting smoking is not easy as it is a habit and also has physiological withdrawal issues. Often you will hear people saying it's easy to quit and all you have to do is stop, but for many many people it's not as simple as that. Many may use smoking to help them cope with stress in their lives. 
Smoking is the single biggest killer of people in the UK currently and accounts for a huge percentage of cancer patients. There are over 4,000 chemicals in each cigarette, and these include rat poison, toilet cleaner and nail varnish remover. Therefore, every time you smoke, you are damaging your body and shortening your lifespan.
There are so many health benefits of quitting smoking and it really is never too late to quit - whether you've smoked for a few years or decades. Three to nine months after quitting, your lungs will start clearing out the build-up of tar, giving them room for up to 10% more oxygen. This will help them to function more efficiently making it easier for you to breathe.
The first ever National No Smoking Day in the UK was Ash Wednesday back in 1984, now No Smoking Day takes place every year on the second Wednesday in March and has grown to be one of the largest health campaigns in the UK. This year's theme is 'Proud to be a Quitter!'  
Hypnotherapy has proved to be one of the most effective ways to quit smoking and there are no cravings, side effects or swapping one habit for another, as the Clinical Hypnotherapist will give positive suggestions to ensure you quit without issue. You won't even have to worry about weight gain as the therapist can also give suggestions to ensure you don't eat more as this can happen when you quit.

So why not use Wednesday 11th March as a marker to change your life 'Come on give it up'?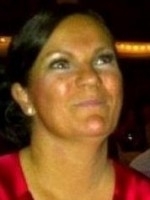 About Mary Burgess
Mary offers a modern approach to therapy & is always expanding her business to include more specialised treatment programmes for specific disorders.
Constantly adding new training to her list of skills Mary is undoubtably one of the UK's leading therapists.

Find her on www.facebook.com/maryburgesshypnotherapy & Twitter @MaryHypnosis