National Eating Disorder Awareness Week - How Can Hypnosis Help those Suffering ?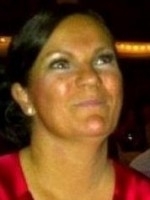 Hypnotherapy can help individuals get to the cause of their eating disorder so that any emotional cause can be treated.
The three main disorders are:
Anorexia Nervosa
Bulimia Nervosa
Binge Eating Disorder
But there are also other disorders such as food phobias & body image disorders.
Like any disorder, the longer an individual suffers with it, the worse it usually becomes. Negative thinking can be removed & replaced by positive repetitive suggestions & using ego strengthening techniques.

Clients will learn to feel stronger both mentally & physically.
Hypnotherapy can also help with self image so individuals can view themselves differently.

Those with eating disorders are likely to hide their problem from others and often find it difficult to recognise that they have a problem that requires help. The first step is therefore to recognise the problem.
Counselling and psychotherapy are often methods used to help deal with the psychological effects of eating disorders, and sometimes medication is prescribed so some may look to visit a Hypnotherapist that also holds qualifications in counselling or psychotherapy.