Mental Health Awareness Week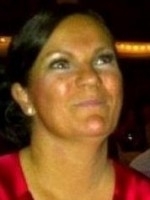 It's Mental Health Awareness Week and again, we are trying to raise awareness of mental health in the UK. But shouldn't everyday involve us raising awareness so that people do not suffer in silence?

Approximately 1 in 4 people in the UK will be hit with a mental illness every year, with as many as 1 in 6 suffering anxiety and/or stress each week. Depresssion is one of the biggest mental health issues, not just in the UK, but worldwide estimating that a staggering 615 million people suffer.

Sadly there is still a stigma surrounding mental health, yet for many healthcare professionals, it is considered no different than having a physical illness. People worry about going to the GP and talking about their mental health because of the stigma, and it is for this reason that we need to raise awareness so that people no longer feel this way and can talk openly about how they are feeling.

There are still people that think those that have a mental illness lack self motivation, discipline and willpower and should "just get on with it".

Sadly it really isn't as easy as that, and people struggle with the everyday pressures put upon us, such as money worries, family issues and work pressures. But there is help out there. More so than ever before, with cognitive behavioural therapy (CBT), neuro-linguistic programming (NLP) and clinical hypnosis being just some of them.

Before going to to see a professional for therapy, ensure they have the correct qualifications to deal with your problem. Simply training as a hypnotherapist does not give somebody the knowledge about mental health issues, or how to deal with them, so always look for somebody with a background in mental health and with qualifications to deal with your specific requirements.

If you have been to see a GP about your mental health problems, then a therapist may ask for a GP referral before treating you, just to ensure that you are suitable for hypnosis. This is because some mental health conditions, such as schizophrenia, should not be treated with hypnosis.

Your therapist will give you coping mechanisms that you can use at home, and relaxation techniques to help you in situations where you feel stressed or unable to cope. They may also help you if you have sleep disorders relating to worry and stress.
Rest assured you are not alone.

"Together we CAN change your mind"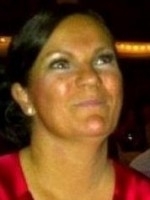 About Mary Burgess
Mary offers a modern friendly approach to therapy, always expanding her business to include more specialised treatment programmes for specific disorders. Constantly completing new training. One of the UK's leading therapists having been in practice over 18 years. Always use a therapist with recognised qualifications. Fully confidential service.