Less stress in Asperger's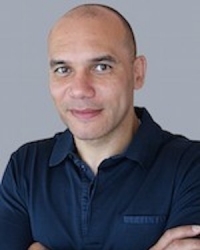 While recently facilitating a workshop for families who live with an Autism Spectrum Condition, I was intrigued by the reactions of the younger people with Asperger's who participated. There were two 12 year olds in the group who had never met each other before although their mothers knew each other from a previous course. The two boys bonded on the train journey to the workshop and were animated and engaged right from the beginning.  
During the explanation of how the unconscious mind works versus the conscious mind, the boys had a really good understanding - even more so than the rest of the group including the adults and came up with some really good answers and examples of their own. Their understanding on how the human mind works was astonishing and even their own mothers were impressed by their knowledge. Despite being excited at making a new friend and fidgeting as only 12 year old boys know how to (especially as they were on the spectrum too) during unconscious processes they remained very focused and still. 
For many young people with Asperger's, the lack of an appropriate education suited to their individual needs is a major problem which causes an immense amount of stress not only to them but also to their parents too. Time and time again autism families express their frustration at the lack of understanding society has regarding the autism spectrum. The general public and many organisations who deal with Asperger's including the educational establishment, confuse intellectual ability with cognitive ability which causes an enormous amount of stress for the young person with a diagnosis of Asperger's Syndrome. Their intellectual knowledge, often beyond their years conflicts their actual ability to understand everyday situations. This has an impact on their social skills as it is wrongly assumed they are coping with all aspects of development but nothing could be further from the truth.
It is difficult to understand and even harder to live with someone who can have an in depth knowledge of a complex subject but say, does not know how to shower independently without being constantly prompted. As a result of being socially inadequate, stress levels are constantly on high alert as the 'Aspie' is aware of their differences and the many challenges they face. That continuous level of elevated stress is like a pressure cooker, building up throughout the day. Many are able to hold it in until they get home then all hell can break loose and meltdowns (panic attacks) occur as they finally feel secure to let it all out in the safety of their own home and with their immediate family who they know will love them unconditionally and not judge them. This of course puts enormous pressure on the family who live with the expectation that at any moment and for little or no reason, their Aspie will go into meltdown and nothing can comfort them. Often, they may lash out uncontrollably either hurting themselves or those nearest to them.
The family find it difficult to get help when they seek advice as often the school reports that the child has no behavioural issues in the classroom and therefore no additional support is offered. This causes additional stress on an already overwrought parent, normally the mother whose own mental well-being is often affected.
Without interventions like hypnosis and other alternative therapies to help alleviate stress levels, these stressed young people become stressed adults. Unemployment rates are extremely high within this group more so than any other disability as inadequate social skills, lack of confidence and low self-esteem are not addressed at an early age as it is assumed that if they have academic qualifications then they will be able to enter the world of employment. However, all the qualifications in the world will not matter to an employer if that young person cannot travel independently to work or even have a basic conversation with their co-workers. More attention has to be paid as to how the person with Asperger's feels and reacts to everyday situations and less pressure has to be put on how they are expected to perform in relation to their intellectual ability.   
Asperger's has to be looked at as an 'extra' ability and nurtured to get the very best from them. However, this will only happen if we truly take the time to understand this complex condition and build on their unique outlook on life by giving them the help they need to flourish. Hypnosis can help them find the emotional freedom to express themselves more easily which can help reduce their stress and anxiety levels which in turn will enable them to live a healthier and happier life.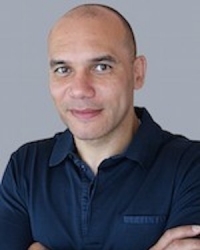 About Biodun Ogunyemi
Biodun Ogunyemi, founder of Optimind, one of the leading practices in the UK. Trained to the highest level in Advanced Hypnotherapy and author of over 180 hypnosis products. Biodun has a wide range of experience dealing with children and families on the Autism spectrum.