'I want to stop smoking, I can't afford it any more'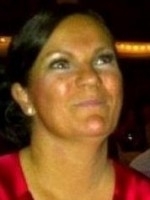 How many times have you said to yourself `I want to stop smoking, I can`t afford it any more` yet carried on regardless?
Have you ever stopped to think how much smoking really costs you not only in monetary terms but health wise? And how about the effect it can have on your family if you smoke at home?
Passive smoking,  second hand smoke (SHS) or environmental tobacco smoke (ETS) can be extremely harmful to babies and small children and can be linked to asthma & other breathing conditions. It has been proven that people who live with smokers can die from smoking related illness`s despite never having actually smoked one cigarette in their lives.
Since being banned in the UK smoking has become more and more socially unacceptable. If your one of the people who still smoke, think of it in these terms if someone asked you to throw away £49 a week (based on smoking 20 a day) would you?

Well you do by smoking and that equates to the huge sum of £2548 each year at least, Because most people who smoke will smoke more when out socially, think what you could do with that money; you could save for a Holiday, a new car, home improvements and so on. It really is a huge amount of money to spend when the only outcome is that you will end up with a shortened life span or a smoking related illness that could mean you die way before your time. Think how this would effect your family & friends.

There is help out there if you don`t want to use stop smoking using smoking aids like patches, gum or electronic cigarettes then Hyponotherapy is well documented to be a great way to stop with no side effects, no weight gain and is a pleasent experience that may also help you to feel less stressed.

Hypnosis works by repetitive suggestions given once the therapist has put you into the hypnotic state using induction techniques and voice controlled suggestions. The hypnotherapist can also make suggestions so that you don't swap one bad habit for another. If you need to lose weight then you may find you lose weight as well, as you will be more in control and feel more relaxed after the sessions.

Quitting smoking can be a huge challenge but also one of the best thing s that you can do, not only for your health, but for your finances.

It can improve your health as smoking is a leading cause of cancer, heart disease, stokes and lung disease.
So if you`d like to not only save your life but save money stop smoking now `Come on give it up`
Why not put an extra £2548 in your pocket this year.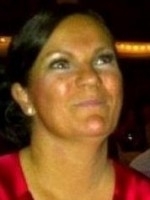 About Mary Burgess
Offering a modern approach to therapy and always expanding her business to include more specialised treatment programmes for specific disorders. Mary is also sponsorship manager for Portsmouth LBGT Pride & supports her local LBGT community. Constantly adding new training to her list of skills Mary is undoubtably one of the UK's leading therapists.