Hypnotherapy On The Isle Of Wight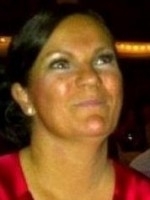 It wasn't so long ago that the Isle Of Wight always seemed stuck in time then with the revival of the music festival its suddenly become very modern and a trend setter.

There are a few Hypnotherapists on the Island but some of the fully qualified ones along the South Coast are willing to travel to the Island to hold regular clinics. So if your an Islander & have a Phobia or want to Stop Smoking or Lose Weight perhaps you want to improve your Sports Performance Hypnotherapy can make you feel good abut yourself again.

Some Hypnotherapists offer combined sessions for stress & weight loss so perhaps your getting married & want to not only look good on your big day but feel good to then a good Hypnotherapist would be able to help you.

Hypnotherapy is becoming more & more widely used & maybe your GP practise  an recommend one to.

So don`t feel as if your stuck out on a limb on the island look out for some of the voucher sites that offer daily deals as the island may be covered in the features.

So if you have ever considered Hypnosis the Island is covered !!