Hypnotherapy and cancer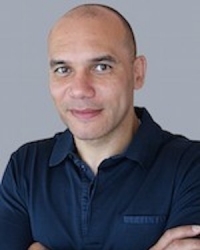 Hypnosis is often described as an altered state of consciousness. It entails an individual being in a state where they become more responsive to suggestions or directions. Hypnotherapy has found a number of applications in the health sector; one such application is hypnosis as a complementary treatment for cancer. Studies indicate that hypnosis can help improve the quality of life of cancer patients. Therefore, it can be used to supplement conventional cancer medical treatment. So, how does it work?
The mind contributes significantly to treatment
The great advancement in the medical field to date can be attributed to the greater understanding on how the body works. As a result, much emphasis has been on physical treatment such as chemotherapy and radiotherapy among others. However, the body, mind and spirit are all intertwined; hence, treatment should take this into consideration. This implies that the mind has a role to play in the cure of the body and this is where hypnotherapy comes in. Hypnosis as a treatment for cancer works in conjunction with conventional medicine in cancer patients in the following ways:
1) Improving the body's ability to combat cancerous cells
It is believed that stress can lead to a reduced effectiveness of one's immune system; lowering the body's potential to counter cancer cells. A number of people become stressed upon learning that they have cancer and often find it hard to lead a relaxed life afterwards. Hypnotherapy is an effective tool for bringing about relaxation of both the body and the mind. In hypnotherapy, the cancer patient is encouraged to consider his or her immune system and the treatment as being stronger and powerful compared to the cancer cells. This helps reduce stress hence enhance the body's ability to counter the cancer cells.
2) Helping re-establish self confidence 
In most instances, the fact that one is suffering from cancer can dominate his or her thoughts for quite some time. The person may develop a feeling of over-reliance on other people such as doctors, nurses or consultants to an extent that the person feels he or she has lost control of his or her life. Hypnosis can help such a person re-gain self-confidence and empowerment in dealing with others. It also helps the individual to create and focus on goals he or she needs to achieve in the future, including his or her recovery. Studies indicate establishing a goal in hypnotic trance results in a much better motivation.
3) Reducing some cancer treatment side effects
There are many side effects associated with cancer treatment which can be quite disturbing. For instance, a number of people may experience anticipatory nausea when going for chemotherapy. Since it comes about prior to and not after treatment, it is likely to have a psychological underlying cause. Hypnosis as a complementary treatment for cancer helps eliminate or lessen such side effects.
In conclusion, hypnosis can assist with the healing process for cancer. Just feel free to contact us for effective hypnotherapy.