HypnoBirthing Fit for the Future Queen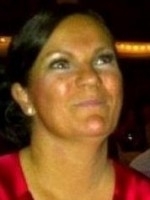 If recent press reports are to be believed, then the Duchess of Cambridge is planning to use HypnoBirthing to help with the birth of our future King or Queen. Kate is reportedly looking into ways to ease her labour, and HypnoBirthing is just one of the techniques she is exploring.
So, what exactly is HypnoBirthing and does it really work? The answer quite simply is yes - it does work and it can remove the fear associated with giving birth, especially for first time mothers. It uses specific breathing exercises taught by the Hypnotherapist or HypnoBirthing specialist to visualise different stages of the labour and work through them using these breathing techniques. It can also help to combat pain and is proven to lessen the need for medications and epidurals. If the expectant mother is relaxed during labour then both mother and baby can benefit hugely as stress can cause complications.
With HypnoBirthing, severe pain does not have to accompany labour if breathing is taught correctly. You can also learn to release all of the fears and anxieties you may have, and if you have had a traumatic pregancy and birth previously accept that in all probablility it is unlikely to happen again. HypnoBirthing can help you to enjoy the pregnancy and experience the joy of giving birth. The therapist will teach you how to take control of your labour, how to control the pain and - more importantly - how to alleviate the stress and relax though the labour. HypnoBirthing can also help you to get back in shape after the birth by encouraging you to eat healthily and exercise gently and regularly after the baby is born and to gain back your body confidence.
Ensure you use a fully trained and certified Hypnotherapist or HypnoBirthing practitioner, as this is one of the most important events in your life.