Hypno4Hypertension - high blood pressure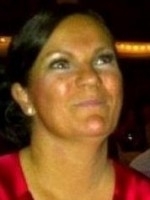 Do you know your blood pressure reading?
Are you aware of how blood pressure affects your health?
Here's what your blood pressure reading means:
The top number is your systolic blood pressure. This represents the pressure in the arteries when the heart beats and pumps blood around your body.
The bottom number is the diastolic blood pressure. This represents the pressure in the arteries when the heart rests between each beat.
Typically, a normal blood pressure reading will be around 115/75 mmHg, while high blood pressure is defined when there is a reading of 140/90 or higher over several weeks. You may be asked to purchase a blood pressure monitor and take regular readings at home. Remember that there are many factors that can affect your blood pressure reading, so one high reading doesn't necessarily mean you have high blood pressure. You should also take into account the time of the day the reading is taken as your blood pressure will always be higher in the evenings after a day doing your normal activities.
The blood pressure reading you need to take must be your resting blood pressure reading.
A blood pressure of 160/100 mmHg or higher carries a real risk to your health and generally requires that you see your GP so they can prescribe the appropriate medication to help you to lower it. However, there are other factors that may be taken into account and medication can vary from one person to another.
In addition, high blood pressure can be:
High systolic blood pressure, e.g. 160/70 mmHg.
High diastolic blood pressure, e.g. 120/100 mmHg.
Or both, e.g. 160/100 mmHg.
Doctors generally advise that blood pressure is kept below 120/80, and ideally around 115/75. Blood pressure will also vary if you have other medical conditions.
So how can a hypnotherapist help you lower your blood pressure?
A good experienced clinical hypnotherapist will be able to help motivate you to exercise, eat healthily and teach you self-hypnosis techniques for you to use at home.
Some people with high blood pressure don't lead healthy lives and smokers are also more at risk of hypertension, so a hypnotherapist can also help you to quit smoking.
High blood pressure can also be caused by too much salt in your diet and too much stress - you may also have underlying medical conditions such as diabetes.
A hypnotherapist will work with you and ask your GP for a medical referral if necessary to ensure the programme offered is right for you.
Lifestyle changes are imperative to help lower your blood pressure and these can be discussed with your therapist during your initial consultation.
So, if you think you may have high blood pressure ask your GP practice to take a reading for you.
If you can tick one or more of these then you may already have hypertension:
stress
diabetes
lack of exercise
too much salt in your diet
you regularly drink alcohol
you are overweight
sleep interrupted at night
aching muscles
restless legs
headaches.
Please note; NOT everyone with hypertension has notable symptoms some people have no idea they have high blood pressure.

Why not get your pressure checked and if it's high book in to see your local hypnotherapist 'You have nothing to lose and everything to gain'.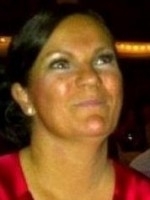 About Mary Burgess
Mary is a University trained clinical hypnotherapist with nearly 16 years experience.
Working across the UK & Channel Islands Mary offers a modern approach to therapy & is always expanding her business to include more specialised treatment programmes for specific disorders.
Find her on Facebook Mary Burgess Hypnotherapy & Twitter @MaryHypnosis.