How can hypnotherapy benefit me professionally?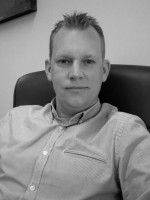 A question I get asked a lot at the moment is, how can hypnotherapy make me better in work?
The benefits of hypnotherapy in your professional life include things such as :
helping to cope with stress
confidence with public speaking
achieving goals
motivation
confidence in your abilities
ability to be more focused 
better concentration 
Hypnotherapy can benefit you in many different areas of your life. In fact, once you gain control of one area, soon all the other areas of your life click into place too.
At some point in life, we all suffer with a lack of confidence or motivation to get things done. When things are getting on top of us we have a bad habit of putting things off or not completing tasks properly, even though by doing this, we create much more stress and anxiety. This can lead to someone struggling to meet deadlines and put their job at risk.
It is easy to get stuck in a rut in work and to become despondent. This in turn leads to us being unhappy in our work life and this can then affect other areas of our lives such as relationships. Many people at this stage feel as though they have lost their spark.
Hypnotherapy can help get that spark again. Getting people to focus on the positive aspects of their lives and increasing their confidence can happen very quickly. Within a short period of time, people soon feel re-energised and are more prepared to step outside their comfort zone to make positive change and move their career forwards. 
Sometimes it is important to look at things with a fresh perspective. This gives us the ability to evaluate what we have achieved, or maybe what we haven't achieved. If someone is constantly making the same mistakes or not achieving their goals then it is important that this is noticed and and a change in behaviour will be required.
Have you ever gone to deliver a presentation and suddenly felt panicky? Public speaking is a necessary evil for many people in their professional lives. Fear of public speaking can prevent some people from moving forward and advancing themselves. Hypnotherapy can work very quickly in this situation and give people the confidence they need to stand up in front of an audience and deliver and great presentation.
If you want to step out of your comfort achieve and achieve your career goals then hypnotherapy could be key to you becoming the best that you can be!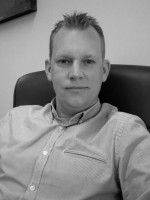 About Jamie Hopkins
I am a solution-focused hypnotherapist based in Plymouth, Devon. My aim is to educate and empower my clients. To give them a greater understanding of themselves and enable them to take control of their lives and achieve a positive outcomes. I am extremely passionate of hypnotherapy and all forms of positive psychotherapy.