Hidden alcohol problems in the elderly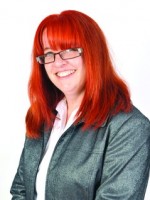 A team from Kings College London recently found that problems with alcohol consumption are not limited to the young; over 21% of those over 65 interviewed were drinking more than the safe recommended limits. Men have more of a problem than women in general with some drinking a bottle of whisky a day, although there are many women between 50 and 70 who regularly consume a bottle of wine a day, sometimes seven days a week.
There appears to be an ethnic divide too, with white British and Irish being much heavier drinkers than those from the Caribbean, Africa and Asia - not surprising really with the culture of drinking we have had in the UK for centuries. 
GPs are often unaware that their patients are consuming such quantities, because they are more focused on younger people having problems. Some older drinkers do so because it can help with aches and pains, others use it to relax or have entrenched themselves so deeply into a culture of drinking that they don't realise it can cause major health problems. It was also very common amongst working classes years ago, but the increase in middle class, well off educated women that are now seeking help has risen considerably.
Professor Mark Bellis, spokesman for the faculty of Public Health highlights the role of alcohol in the increase in cancer, especially amongst women. There is also a higher risk in developing dementia, strokes and accidents such as falling down stairs and breaking bones – all can reduce quality of life considerably. Not to mention the weight gain, as alcohol can add considerable calories to one's daily average.
Where as some people benefit from 12 step methods that are found at Alcoholics Anonymous, not everyone wants to go through such a public programme. One way of helping reduce or kick the habit completely can be hypnotherapy. With Solution Focused Hypnotherapy the emphasis is about building resources and solutions. Allowing people to develop self-awareness so that they recognise the reasons behind the unhealthy habit. Addressing that habit through the subconscious and developing a plan to make sure they recognise the times they might be tempted, or fear they may offend close friends or family if they are offered a drink.
As with many unhelpful habits there may be an element of needs not being met, so addressing this area can help develop relationships that may have suffered one way or another. They may come to realise that they learnt their behaviour through other family members and that it's not a genetic weakness, which can allow the person to find better ways to relax, or manage their stress or throw a dinner party without the need for the Châteauneuf-du-Pape.
Hypnotherapy is no magic wand, changing one's relationship with alcohol is not the same as that of tobacco, but it can be done, and hypnotherapy can help with some of the more unpleasant side effects of giving up than just talking therapies such as CBT on it's own.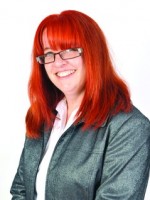 Penny Ling is an experienced solution focused hypnotherapist specialising in fears and phobias and many anxiety related problems in between. She works in a GP practice in Oxford and clinics in Abingdon and Faringdon. She is a supervisor for the AfSFH and the NCH, and was writer and editor of Hypnotherapy Today between 2010 to 2015.… Read more
Located in Abingdon, Longcot and Oxford.
To book an appointment, please get in contact: