Free from tobacco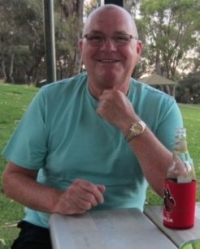 How many times have you thought "I am going to stop smoking" and then either not bothered trying or started and convinced yourself to stop stopping?
Most smokers have tried at some point and many have done this so many times, that they get really good at stopping but even better at starting again. We all know smoking kills, but the question is who does it kill?

Here we are in the 21st century - people still smoke and smoking still kills.
Bloew are some of the reasons people use to convince themselves to keep smoking; how many of these have you used?
"We all will die of something at least it will be something I enjoy."
"If it was really as bad as we are told surely it would be illegal."
"I get fewer colds and sniffles than my non smoking friends."
"My partner would not like me if I stop, I would be so stressed. I owe it to them to keep smoking."
"I don't want to gain weight."
"I will just finish the packet before I give up..."
There are many more you can think of. At the end of the day they are excuses, nothing less and nothing more.

How can Hypnosis help you?

The first step is for you to have made the decision, a hypnotherapist cannot make you do anything you do not want to. They do not wave magic wands or swing watches. What a Hypnotherapist can do is help you stop and they can make is easier for you to become a non smoker - the main criteria is that you have made your decision.

The Hypnotherapist can help you to not substitute anything for the nicotine, such as snacking or excess drinking. Non smokers simply do not smoke.

As smoking is a learned behaviour it is easily possible to learn another behaviour, such as being a non smoker and changing one habit for another non-smoking habit.
In simple terms and without going to detail, the hypnotherapist will relax you and help you re-programme your own mind to behave in a way that you wish.

To make a change in your life, contact a hypnotherapist, ask to meet them and go from there. Use the time to ask whatever questions you wish, the hypnotherapist should be happy to answer all.
Making this change will be hard, but be cheaper than buying cigarettes every day - they are not far off £9.00 per packet now. Add it up, smoking just 20 per day over five years is £16,425.00. Double that if you smoke two packets.

What could you do with the money? Think about your health, breathing in thousands of different chemical through the poisonous white stick.

Call a Hypnotherapist and start your journey.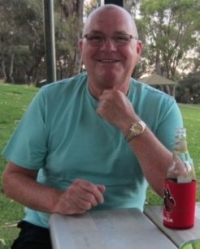 About John Dewar
I have been a successful hypnotherapist since 2003 and a training provider since 2006. I own and run the John Dewar School of Hypnotherapy in Leamington Spa. One of my advanced courses specialises in teaching Hypnotherapists my advanced Stop Smoking Programme. Training courses are held in the UK and overseas.