Eating 9 to 5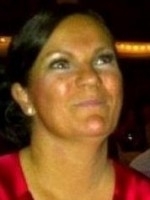 Could eating between nine and five really be the way to lose weight?
Over the past few days there have been several articles in the media about a new way to eat our meals and that is eating strictly between 9am and 5pm.
U.S scientists say that limiting the times in which we eat could reverse obesity and therefore prevent us from developing obesity related diseases such as diabetes.
The reports also suggest that is does not matter what types of food we eat, so you can basically eat what you like - sugary or fatty foods.
Sticking to these mealtimes allows the body to predict when we are going to eat, meaning it can be more prepared to burn calories.
This eight-hour limit appears in studies to un-do the harm caused by eating an un-healthy diet.
So would you try it?
Eating this way could help you lose 5% of your body fat in a short period of time.
It seems us humans have this thought process that we must eat meals at certain set times and snack profusely in between meals. This diet could end that. 
This idea, however isn't new. Back in 2007 a study published in the American Journal of Clinical Nutrition asked a group of researchers to divide participants into two groups, where each group ate the same number of calories. 
While one group ate all their calories in three meals spread throughout the day, the other group practised intermittent fasting - eating the same number of calories but in a restricted time of between nine and five.
The results showed that group of people in that ate 9am to 5pm had a 'significant modification of body composition, including reductions in fat mass. They they also lost weight far more easily than the other group.
With different diets and studies showing different results, we are constantly being bamboozled into confusion with all the advice. 
Ultimately, it is probably best to find something that works best for you and eating less, eating healthily and exercising more is still the top advice of consultants. But if your food addiction is something you cannot control, why not seek to change your mind-set by contacting your local hypnotherapist? They may be able to change how you see food and break those habits, while also motivating you to exercise.
It does matter how much you diet because if you don`t change the way you see food, you will only end up yo-yo dieting, which is not good for your long-term health.
Our relationship with food should be good and we should be able to eat the things we like but in moderation. We should look after our bodies the way we do our other prized possessions such as our homes, cars etc.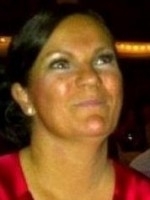 About Mary Burgess
Mary Burgess is an award winning Clinical Hypnotherapist with nearly 16 years experience.
Having worked with people with eating disorders and people with addictions to food, she often helps people control their eating habits, putting them back on track.

With qualifications in diet and nutrition Mary is well versed in food matters.