Do anxiety, stress, weight or smoking issues rule your life?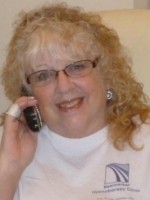 What can cause someone to suffer stress or anxiety?The causes are as vast as there are sufferers. Maybe you have been struggling for a long while with weight issues and feel despair, even-self hate, because you don't have the willpower to do it. Do you suffer with insomnia because of it? Do you lie awake at night thinking you should be able to control your weight? Do you feel useless and pathetic because you can't seem to do it, always saying to yourself 'tomorrow, I'll definitely start tomorrow'? Or maybe it's your inability to stop smoking? Even when your health depends on you stopping smoking, it's not always possible to do it alone without the help of clinical hypnotherapy and no amount of peer pressure can make you do it. Sometimes it has the reverse effect, causing you stress which causes you to smoke even more.
What else can cause panic attacks or overwhelming feelings of stress? It can be because of something in a person's childhood, maybe experiencing or witnessing emotional or sexual abuse. This can carry forward into present day life causing over protective issues with children. This one matter can cause triple stress - a parent who knows they are smothering their child, the child who is feeling anxious because of an over protective parent and a relationship breakdown because of the whole matter. It can even cause sexual problems as well. It's well known we sometimes choose partners that are similar to one of our parents, so end up in an abusive or violent partnership. Clinical hypnotherapy is a pain free option to try, it can often give you the strength and confidence to change things and turn your life around, to put your past behind you and give you confidence to make any changes necessary to move forward with your life.
As can be seen from the few instances above, there are many things that can contribute to stress, panic attacks or feelings of anxiety. An understanding clinical hypnotherapist with empathy can often help with weight issues, smoking, stress, anxiety and panic attacks and give you the willpower to change the things you want to change about you or your life. Your clinical hypnotherapist can often instil confidence in your abilities to succeed where before you may have felt you have 'failed' or under achieved. Confidence in yourself may help reduce your terrible feelings of stress etc and put you back in control of your life.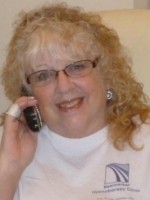 About Jenny Bawden
I'm registered with the GHR and GHRC and adhere to their strict guidelines, confidentiality being one of my top priorities (my top one is to help you). I'm trained to work in many areas where clinical hypnotherapy has been shown to help. My specialisation is anxiety, stress and its components, self-esteem, weight & smoking problems, abuse recovery.