Christmas stress free and New Year's resolutions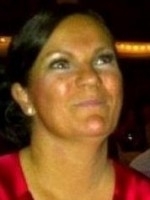 Yes it really is that time of year again already.
Everyone is rushing around panicking about Christmas, what to eat, what presents to give, who's having who over for dinner Christmas day?
But for some of us we are already thinking about 2015 and how we can make it our year.
New Year's resolutions have always been at the forefront of most people's minds over the Christmas period, simply because the New Year signifies change.
But how will you make next year better? Perhaps you want to make personal changes or improve your work/life balance.
Why not make 2015 the year you overcome a fear/phobia? The year you allow yourself more time to relax? Perhaps you choose to lose weight? Maybe take on some new challenges?
But whatever you chose to do, don't overstretch yourself and set unrealistic challenges that cause you to feel out of your comfort zone and stressed.
Christmas itself can be very stressful for people as it brings about a sense that you have to be with family, and for some that is not ideal. You may not get along with everyone in the family, and there may be arguments about who accommodates who for Christmas dinner.
However Christmas should also be about taking time to reflect on the past year and the future and how you can change things for the better to improve your life and make it as enjoyable and stress free as is possible.
Here's some tips to keep you feeling less stressed this Christmas:
1) Try to be moderate – it may be
the season to be merry and jolly, but too much food and drink (alcohol) can be harmful.
2) Drink driving is a real danger this time of year and is illegal. If you can't (or don't want to) step off the social merry-go-round, at least try to drink within the legal limits and do not drive. Remember what you drank the night before may still be in your system the next day.
3) Get enough sleep – plan for as many early nights as you can and treat yourself to a few lie-in's over Christmas.
4) Keep moving – keeping up your regular exercise routine can give you the fitness and stamina to make it through the demands of the festive season.
5) Delegate the Christmas dinner out to other members of the family so it's not all on you to do everything. Encourage everyone to bring a dish with them.
6) Try some relaxation techniques like self-hypnosis, putting yourself into a deep relaxed state whilst listening to some nice chilled music. 
Whatever you choose to do make sure you take time for you!
Ensure the New Year's resolutions you make are realistic and achievable, and won't stretch you causing you stress and upset.
Write your resolutions down perhaps in your diary, and every week that passes where you have kept to them mark it off so you can see your progress. Stay motivated and you can beat the January blues.
January is a great time to plan ahead and to get all those jobs done that usually get put to one side.
Remember January doesn't have to be blue that really is up to you!
If you want to overcome a fear/phobia, feel less stressed or lose weight in the New Year, hypnosis is a great way to get the help you need to stay motivated and change your mindset.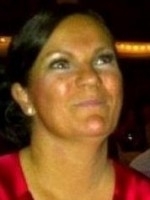 About Mary Burgess
Mary Burgess is an award winning University Trained Clinical Hypnotherapist. She qualified initially in 1999. She also specialises in Stress Management and Weight Loss. Having written many articles over the years about Hypnosis, Mary uses facts rather than her own opinion to write these articles therefore the advice can be used by everyone.