Can a time out save us time?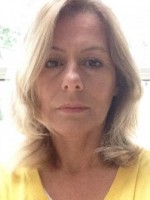 Whether we are dealing with commonly recognised major stressors (causes of stress such as loss, divorce, marriage and so on), preparing Christmas lunch for the in-laws or sat all day with nothing to do, stress manifests itself in more or less the same way we:
become argumentative, snappy
sleep badly, feel tired, develop aches and pains
relax our appearance
start drinking more alcohol, overeat, smoke or take drugs whether prescribed or recreational.
If stress has kept our species alive by enabling us to fight or flee when we perceive danger, it may be true that stress is also killing us in many ways. 60 to 90 per cent of visits to the GP have been linked to stress and these include the four main killers in the western world; heart disease, cancer, stroke and adult onset type 2 diabetes.
The fact is in our civilization, stress results from more than being chased by a pack of hungry dogs. We also become stressed when we have too much work to do with too little time or resources; or too little work and too much time and resources. Perhaps we just can't get a grip on our emotions, feelings and confidence. In fact everything can cause us stress and then we stress about that too! 
Then we fall into chronic stress: our excessive production of sugars and adrenaline may now provoke a vicious cycle of highs and lows that can develop into serious health issues. This is because energy is needed to maintain a state of stress. In this state we tend to shut down other mechanisms: our immune system becomes low, libido, humour, patience and energy levels may suffer with consequences to our family and social life.
The neo-cortex, where higher functions of the brain occur, is shut down. Abstract thought, imagination, creative thinking, solution making, human language, consciousness, all that could help us resolve stress in an effective way may also shut down when we are stressed. 
Our reptilian brain takes over and we live to stay alive. No matter how much time we spend working on something, we seem to make very little progress. We consume huge amounts coffee, sugars, maybe alcohol and smoke a few cigarettes to keep us going, then we realise these didn't work. After all, these are stimulants and all they do is fuel our state of stress.
So, it may just be that we need time out to switch brains, time to relax. Relaxing will put us in the right mindset to make changes, find solutions and resolve tasks in a creative way. This is where hypnotherapy can really help.
Hypnotherapy has not only shown great success in helping to make wanted changes at the deepest subconscious level, but is also a naturally relaxing technique. This puts hypnotherapy in a privileged position when dealing with anxiety and stress.
It really looks like taking some time out to relax, may just save us time.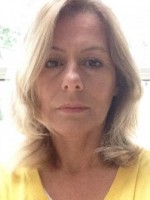 About Helena Meadows
Helena Meadows MSc DipHyp
Psychologist, Hypnotherapist and Psychotherapist