Body Dysmorphia - Seeing the real you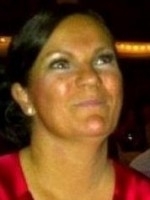 Body Dysmorphic Disorder (BDD), also known as body Dysmorphia or Dysmorphic syndrome (originally Dysmorphophobia) has recently been a focus in the press and was this week discussed on prime time TV. 
So what is Body Dysmorphic Disorder? 
BBD is predominately an anxiety disorder causing sufferers to spend obsessive amounts of their time worrying about their appearance whereby they have an extremely distorted view of how they actually look to others around them.
For example, they may be convinced that a barely visible mole or scar is a major flaw that everyone is staring at, or that their nose looks abnormal or that they are fatter or thinner than they actually are. 
Having BDD does not mean the person is vain or self-obsessed it is a recognisable disorder that can inhibit a person's life in many ways. Some suffers feel suicidal and refuse to partake in everyday activities like working or leaving their own homes.
Pressure put upon us to look good comes from all angles of everyday life, and while the majority of us can deal with those pressures, for people with BDD this can prove impossible.
Almost all of us at some point in our lives will feel uncomfortable about the way we look perhaps after pregnancy or even during it, after medical treatments where pharmaceutical intervention has caused you to gain weight etc. 
However, for someone with BDD, the thought of a flaw is very distressing and does not go away. Those who do not have the disorder tend to see their doubts lasting only a few days, but for people with BDD it can be months or even years of feeling unhappy, depressed even suicidal. 
People with BDD believe they are ugly or have defects and that others also see them in this way, despite reassurance about the way they look. Even if they are given compliments they cannot accept that they look good. 
People with BDD may do some or all of these things whilst dealing with BDD:
Compare their looks with other people around them or on TV and in magazines and doubt themselves constantly.
Spend a long time concealing what they believe is a defect this can take hours.
Spend a long time in front of a mirror, and some avoid mirrors altogether.
Become distressed by a particular area of their body (more commonly their face).
Feel anxious when around other people and avoid socialising and going to work.
Become secretive and are often reluctant to seek help, because they believe others will see them self-obsessed or they are too embarrassed to admit they feel the way they do even to family and friends.
Seek medical treatment for the perceived defect – for example, they may have repeated cosmetic surgery procedures, which are unlikely to relieve their distress and may even increase it, they can become addicted to trying to improve their looks with disastrous consequences.
Excessively diet and exercise may even become Anorexic or Bulimia which can lead to other illnesses.
Destroy relationships with loved ones that try to help them.
Although the disorder OCD (obsessive compulsive disorder) is not the same as BDD there may be some traits i.e. repeating certain behaviours or becoming ritualistic.
There is no clear reason as to why some people have BDD but it is thought to be a chemical imbalance in the brain and affects approximately 1% of the UK population - maybe more as some people never disclose they suffer.
Treatments vary but more often than not antipsychotic medication is used or SSRI anti-depressants but it is thought that alternative treatment such as Hypnosis and Cognitive Behavioural Therapy can raise a person's confidence and help them to gain control.
Visualisation techniques can be taught so that sufferers can learn to see themselves in the mirror as a true reflection of themselves.
If you think you have BDD in the first instance seek the advice and guidance of your local GP.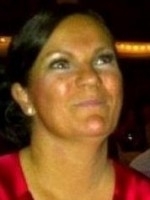 About Mary Burgess
Mary offers a modern friendly approach to therapy, always expanding her business to include more specialised treatment programmes for specific disorders. Constantly completing new training. One of the UK's leading therapists having been in practice over 17 years. Always use a therapist with recognised qualifications. Fully confidential service.