Banish stress from your life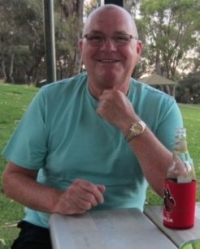 You cannot take stress out of life, however you can take the stress out of you.
Stress is a silent killer and more money is lost to UK industry through stress related illnesses than any other cause.
We all have some stressors be it in the workplace or at home. Some stress can be good for you and helps you perform in some roles. However when there is too much stress the world becomes a different place.
How does stress affect you?
Do you have fast, irregular heartbeat?
Do you have palpitations?
Fast, shallow breathing?
Nausea and digestive disturbance?
Tearfulness and increased irritability?
Depression and anxiety?
Poor concentration, forgetfulness?
Unable to make decisions?
These are some of the signs of stress and there are many more. Some people cope well with stress and not others and what is the reason for that? We are all different, we are individuals.
What stresses you might not stress the person next to you and vice-versa. If you believe you suffer from stress then seek professional help as soon as possible. This article is not about going into great depth on stress nor is it about telling you what to do. I just want to give you some ideas that could make a big difference to your life. We need coping strategies to banish stress and deal with those stressful situations in a new way.
While hypnotherapy is a valuable tool for helping people cope better with stress, there are some other things you can do as part of self-care:
One way is to re-frame your mind.
You are how you think you are.
How do you speak to yourself.
Catch that thought and change it.
Challenge the thought.
Change the talk in your head.
Replace the negative words with positive words.
Set realistic goals.
Value yourself and others.
Learn some coping strategies.
Talk to a friend about this.
Eat healthily.
Avoid alcohol, nicotine as they really do not help.
Learn breathing exercises and use them.
Look up at the sky. you cannot be down when you are looking up.
Maintain good posture it will help you.
Take regular exercise and that can simply be a twenty minute walk.
No need to join a gym and do the sweaty stuff.
Live in the present, don't do the what ifs.
Think about the good things in life .
Smile, laugh, have fun.
Most of all, don't tough it out.
Know when you are tired and take a break.
Finally remember, Beam me up Scottie and laugh and the world laughs with you.
I hope this has helped some people to realise that you can deal with stress and that your are valued and worthwhile. I could write more, however I just wanted to give some guidance, not write a book. Get on and enjoy your life, be it at work, at home or both.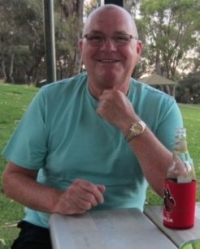 About John Dewar
I have been a successful hypnotherapist since 2003 and a training provider since 2006. I own and run the John Dewar School of Hypnotherapy in Leamington Spa. Training courses are also held in various parts of the UK and overseas. With a background in General Management at a senior level I understand the stresses and strains life can bring.